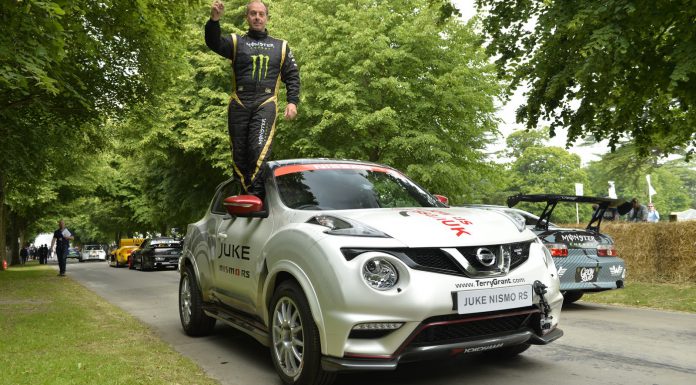 At the ongoing Goodwood Festival of Speed 2015, a Nissan Juke Nismo RS has set a new world record for the fastest time over 1.6 km while driving on two wheels.
[youtube]https://www.youtube.com/watch?v=keiUSSCeGdc[/youtube]
Behind the wheel was stunt driver Terry Grant managed to run up the famous British hill climb in an impressive 2 minutes and 10 seconds. That time smashed his previous world record set on the same track by 45 seconds set at Goodwood back in 2011.
To kick start the run, Grant used a steep ramp to get the Juke Nismo RS on two wheels before travelling down the entire hill climb on just two wheels while taking all of the course's corners with absolutely no issue.
The run has been officially recognized by the Guinness Book of World Records.