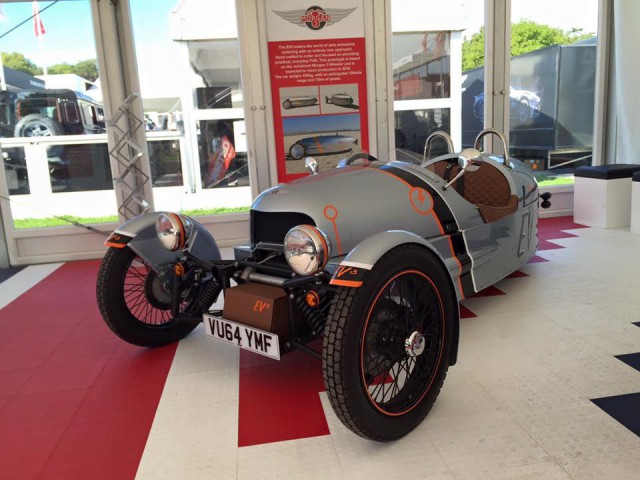 At the Goodwood Festival of Speed 2015, Morgan has unveiled its electric 3-Wheeler officially dubbed the EV3 prototype. As the name implies, the vehicle presented isn't in production guise but is believed to be almost ready for the road.
Whereas the standard Morgan 3-Wheeler features a motorbike engine strapped to the front, the Morgan EV3 prototype is powered by an electric motor mounted at the rear and delivering 101 hp. Despite the electric motor as well as the heavy battery pack, the EV3 Prototype is just 25 kg heavier than the standard 3-Wheeler meaning it weighs just 550 kg.
Alongside the benefit of not consuming any petrol, the EV3 Prototype actually promises to reach 100 km/h faster than the standard model. As a result, a time around the 6 second mark is expected. The electric engine will see the vehicle's top speed drop from 185 km/h to 129 km/h however. When being driven conservatively, the EV3 Prototype has a range of 241 km and can be fully charged in a mere four hours.
Sales of the Morgan EV3 prototype are expected to start late next year.