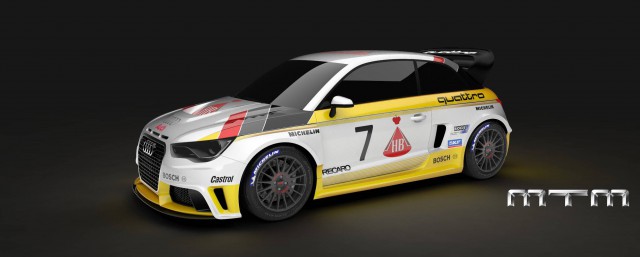 Tuning company MTM has just released renderings and details about a modern-day Group B inspired Audi S1 Quattro it could produce if the demand is there for the car.
Back in late 2011, an MTM tuned Audi A1 hatchback managed to reach an extraordinary 324 km/h thanks to its 500 hp engine. For the firm's Audi S1 quattro Group B, it has taken performance inspiration from that A1 and combined it with a proposed bodykit worthy of the reference to the legendary Group B rally championship.
MTM chief executive Roland Mayer has revealed that if he is able to find ten customers for such a car willing to pay 120,000 euros each, the S1 quattro Group B could hit the streets in the not too distant future.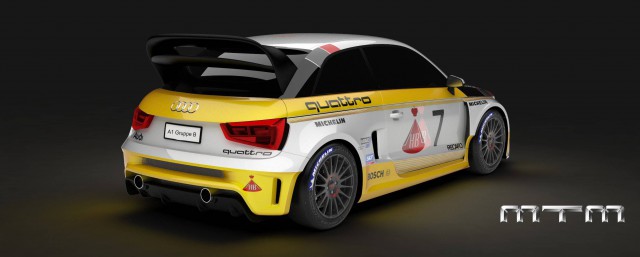 In the meantime, designer Roland Hall from South Carolina has created the exterior of the car. For example, a revised front fascia is featured which incorporates a prominent front splitter and an aggressive bonnet with air intakes and extractors. Elsewhere, race-spec wheels and tyres have been fitted as have new side skirts. The rear is arguably even more eye-catching than the front with it supporting a massive wing and an intimidating diffuser.
If created, the car could be tuned to deliver 450 hp.