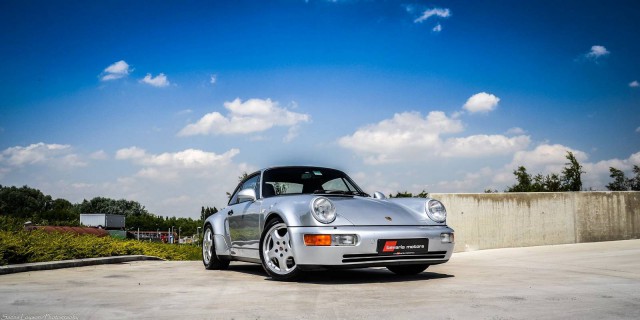 A rare Porsche 964 30 Jahre Edition is up for sale in Belgium at Bavaria Motors for €150,000. This car is a special edition of the 911 produced in 1993 to celebrate 30 years of the Porsche 911 model. Porsche created only 911 units of this variant- all of them being coupés.
The Porsche 964 30 Jahre Edition up for sale at Bavaria Motors has a mileage of 141,000 kilometres and was registered in February, 1994. It features a 3,600-cc, six-cylinder engine capable of producing 250 hp. The power is transmitted to all the wheels of the car via a five-speed manual gearbox.
The exterior of the car has been painted in polar silver metallic and Schwarz leather was utilised for the interiors while the instruments received a contemporary look. Moreover, the car has an electric rear spoiler, 17-inch aluminium wheels, electrical seats and windows and climate control. Each Porsche 964 Jahre Edition was given a unique number by Porsche, with this one being badged 763.
It was first purchased by the owner of 'Centro Porsche Padova' in Italy and has switched hands twice after that.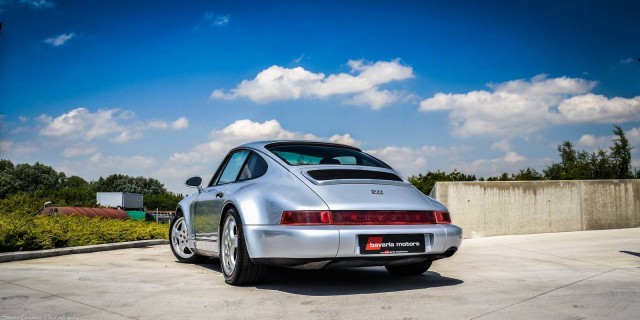 The seller, Bavaria Motors, was established as an independent company in 2005 that sells luxury cars. The dealership has a permanent stock of more than 70 cars which includes units from BMW, Audi, Maserati, Porsche, Jaguar, Land Rover, Ferrari and Aston Martin. Meanwhile, it also has a strong chain of suppliers all over Europe. Every vehicle sold by Bavaria Motors gets at least a 12-month warranty among several other benefits.