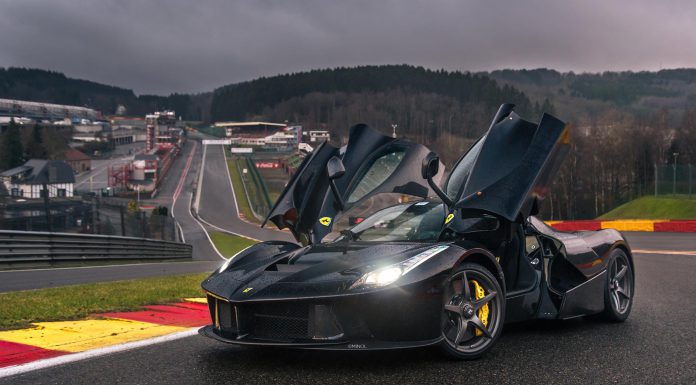 All U.S. delivered Ferrari LaFerraris have just been recalled by the National Highway Traffic Safety Administration. The recalls relate to two issues with the Italian hybrid hypercar and affects 85 cars.
For starters, the LaFerrari is being called in due to 'lackluster' headrests which the NHTSA claim "may not absorb the required amount of energy" in the event of a crash. As a result, they fail to comply with the requirements of the Federal Motor Vehicle Safety Standard. As they do not absorb enough energy, the risk of injury in a crash is increased. To fix the issue, new headrests will be installed by Ferrari dealerships free of charge.
The second recall relates to the tire pressure monitoring system of U.S-spec LaFerraris. If the car suffers a puncture, the monitoring system will read "Low Tyre Pressure – Max speed 50 mph" rather than "Low Tyre Pressure – do not proceed". Dealers are therefore required to update the tire pressure monitoring system's software to ensure it provides the correct reading. This too will be done for free.
With 950 hp on tap from a screaming naturally-aspirated V12 and an electric motor, we're sure LaFerrari owners in the U.S. won't be too upset with these minor issues.