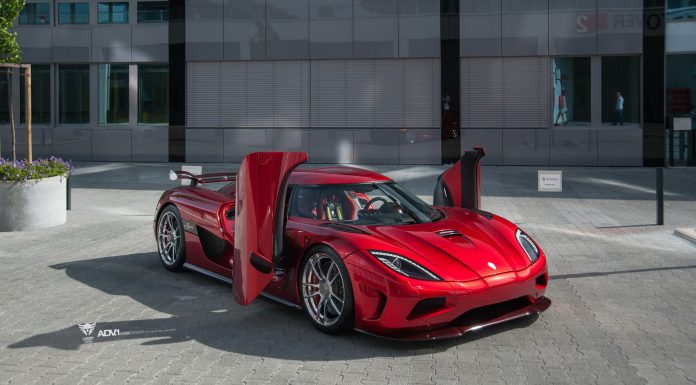 As one of the rarest cars in the world, it is little surprise why there are essentially no Koenigsegg Agera R's out there with aftermarket modifications. However, ADV.1 Wheels recently got their hands on a truly spectacular red Agera R and the results are simply spectacular.
The American wheel manufacturer opted for the ADV5.2 MV1 CS wheels for the Agera R. Featuring a simpler twin-five spoke design than many other ADV.1 wheels, these units suit the design of the Swedish hypercar absolutely perfectly. They certainly aren't over-the-top yet are bold and aggressive enough to attract attention away (albeit briefly) from the Agera R's outlandish bodywork.
Unsurprisingly, the wheels are exceptionally wide at 19×9.5 at the front and a frankly absurd 20×13 inch at the rear. They then feature a polished aluminium finish.
More generally, this Agera R features a selection of red carbon fibre components alongside the near candy apple red paint scheme. It also includes red brake calipers while the interior is characterised by black leather and red carbon components.