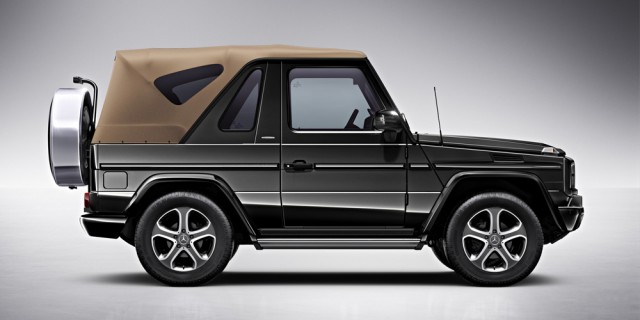 Mercedes-Benz has revealed that it is looking at discovering a niche in the market to allow it to sell convertible SUVs.
Not too long ago, Mercedes-Benz offered the popular G-Class as a Convertible. Despite production being pulled about a year ago, the German marque told Car Advice that it could make a return to the almost non-existent convertible SUV market.
While discussing the issue, the company's vice president of sports cars and SUVs, Wolf-Dieter Kurz said "We had one, which we stopped about a year ago – the G convertible. Due to production reasons and volume reasons, basically, we stopped that. Never say never – we are looking in to every opportunity. We will find a market," he reiterated.
"I think also the convertible is a very slim niche in terms of the SUV portfolio. China is not very good these days, or in total, in terms of convertibles, in terms of classical sedan-based coupes, in terms of roadsters. And it's somewhat also the driving force in the meanwhile for the overall portfolio: can it be successful in China? There are lots of discussions. We are having a look to what's happening in the market, and also making up our mind. But we didn't have any decision yet."
[Via Car Advice]