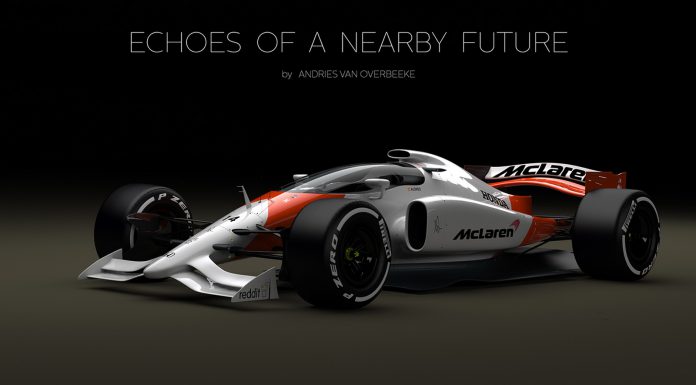 Conversation about Formula One employing closed cockpits has been circling for many years and following the incident of Jules Bianchi last year, new debates were sparked about the benefits of switching to closed cockpits. While for the time being it seems as though such a dramatic change is unlikely to eventuate in Formula One, Dutch designer Andries van Overbeeke has decided to render how a futuristic McLaren F1 car could look with a closed cockpit.
Compared to existing Formula One cars, Overbeeke's creation adopts a much simplier design. Generally speaking, the car features much larger tyres than currently used (355 mm at the front and 453 mm at the rear) with a much cleaner front bumper and nose cone section also featured. Elsewhere, gaping side pods can be seen protruding out of the sides.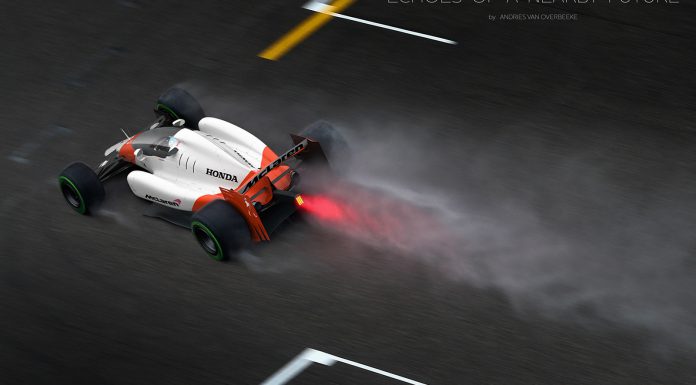 Of course the biggest change is the adoption of a closed cockpit with a see-through canopy similar to a fighter jet. Alongside protecting the driver, the implementation of a roof like this would ensure the car is more efficient through the air than current F1 cars while producing less drag. It also makes the car look mightily impressive.
Just a couple of years ago, the leading endurance racing category, LMP1, enforced the use of closed cockpits for all competing cars. While it would be much more difficult to implement such a change in Formula One, it wouldn't be impossible.