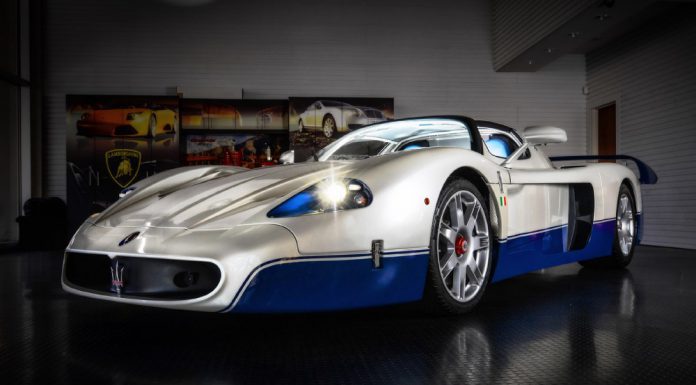 Bentley Long Island currently has a rare and seemingly pristine 2005 Maserati MC12 up for sale. With just 310 miles on the clock, it is inevitable that this MC12 will sell for well in excess of $1 million.
A mere 50 examples of the road-going MC12 exist and this is one of just a handful residing in the United States. Like most others, it features a stunning paint scheme combining pearl white with bright blue. Additionally, it is rolling on silver wheels with red centre locks on one side and blue centre locks on the other side.
The interior of this Maserati MC12 is just as impressive as the exterior. It combines dark blue and black leather in a sophisticated and elegant way which when combined with the selection of carbon fibre elements, helps provide a hint of the Italian supercar's performance.
Of course powering the MC12 is the same naturally-aspirated 6.0-litre V12 as the Ferrari Enzo it is based on. Thanks to the more than adequate 600+hp it delivers, the MC12 can accelerate to 100 km/h from a standstill in just 3.8 seconds and onto a 330 km/h top speed.