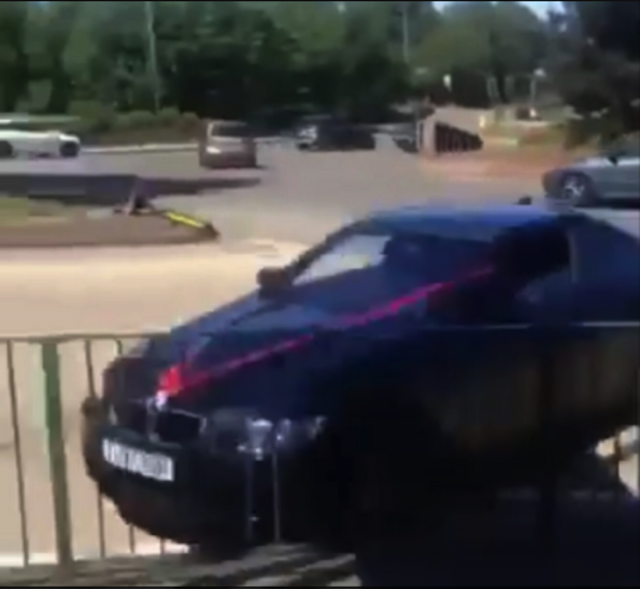 A video has emerged of a driver crashing his BMW M3 in Birmingham, England. The incident occurred on Nechells Parkway, at the junction with Malvern Road as the car drove out of Satley Road.
[youtube]https://www.youtube.com/watch?v=O9PUWrWfCkM[/youtube]
After taking the turn, the driver completely lost control of the fourth generation M3. The car swerved to the left before ramming into the metal railings on the side of the road. Meanwhile, two bystanders recorded the incident.
The clip was first uploaded on Youtube on June 8 and the Birminghan City Council was informed about the accident the following day. The railings will be repaired by July 10 but the M3 could be going to the service station for the long-haul, with the front of the car, including the bumper and the headlights, heavily damaged.
There wasn't any report of any injury and the details of the driver are not known. The M3 had red ribbons on its bonnet, suggesting it was a wedding car.
The fourth generation M3 featured a 4.0-liter V8 engine that produced 414 hp and 400 Nm of torque. It came with 6-speed manual or 7-speed DCT transmission, transmitting the power to the rear wheels of the car. The car can sprint from 0 to 100 km/h in just 3.9 seconds and was available at a price starting from £51,500 in the United Kingdom.
[Via Mirror]