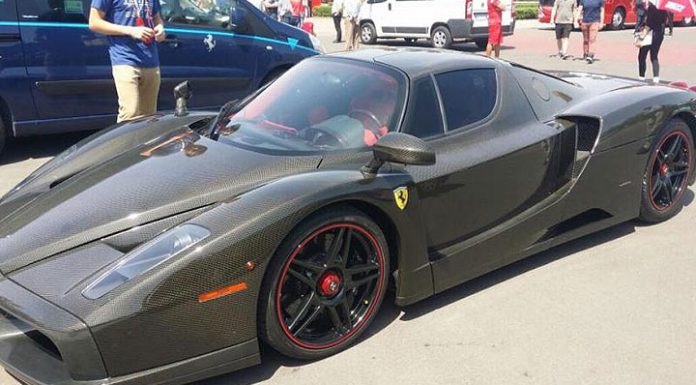 There are only a select few supercars and hypercars on the market that can pull off complete carbon fibre bodies. Two of the most notable are the Pagani Zonda and the Koenigsegg Agera and now we can add another car to that list, the Ferrari Enzo.
As Ferrari never offered the Enzo with a bare carbon fibre body, this example has had its parts created and installed by Carrozzeria Zanasi. It is unclear how much the transformation would have cost but it is inevitably into the hundreds of thousands of dollars. And it isn't just some cheap carbon fibre job either.
Carrozzeria Zanasi works closely with Ferrari on paint and repair and the carbon fibre is of the highest quality and has been hand-laid to perfection. Every single body panel of the Enzo is now gloss carbon and if the car is ever sold, it will inevitably attract an incredibly high asking price.
Further details about this Ferrari Enzo, like its chassis number, remain unclear.