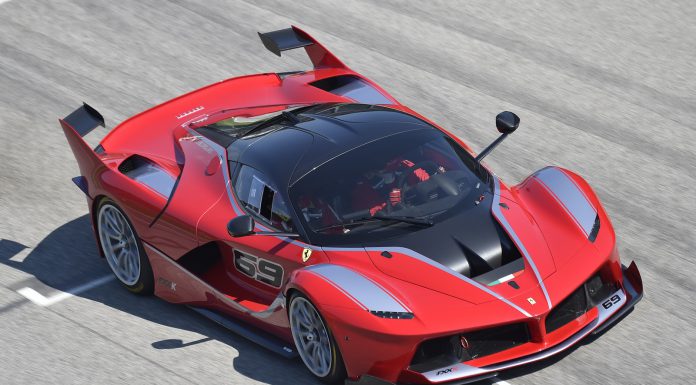 Dubai exotic car dealership Al Ameer Motors currently has an insane Ferrari FXX K up for sale for a casual 3.6 million euros. As customer deliveries of the car have yet to commence, the dealer obviously doesn't have an FXX K in its showroom. Nevertheless, it seems as though it has somehow managed to order one.
It is believed that just 32 examples of the FXX K are destined for production with each reportedly costing 2.2 million euros from the factory. Al Ameer Motors has clearly seen the potential to make some money with the car by inevitably selling it to a local Middle Eastern enthusiast who missed out on the FXX K's initial allocation.
Beneath the skin, the FXX K features a tuned version of the LaFerrari's 6.3-litre V12 engine and electric motor powertrain. Rather than the 950 hp delivered by the road car, the Ferrari FXX K produces a potent 1021 hp and over 664 lb-ft of torque. Of that power, 835 hp comes from the naturally-aspirated V12 while the remaining 188 hp comes from the upgraded electric motor. Mated to this potent powertrain is a seven-speed paddle-shift dual clutch transmission.