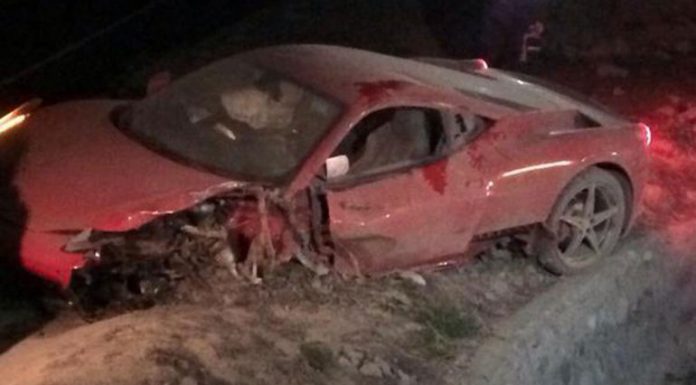 Chilean footballer Arturo Vidal crashed his expensive Ferrari 458 Italia in Santiago late Tuesday night while reportedly under the influence of alcohol.
Local media reports suggest that Vidal was driving the Italian supercar with his wife Maria Teresa Matus in the passenger seat. Not long after leaving a casino, the car crashed into another car causing extensive damage. While local police didn't reveal how intoxicated Vidal was, local police colonel Ricardo Gonzalez did confirm Vidal was under the influence.
Following the crash, Vidal was taken into custody but soon released without any official charges. He did have his licence suspended however. Despite the incident, the Chilean football team has decided not to suspend him.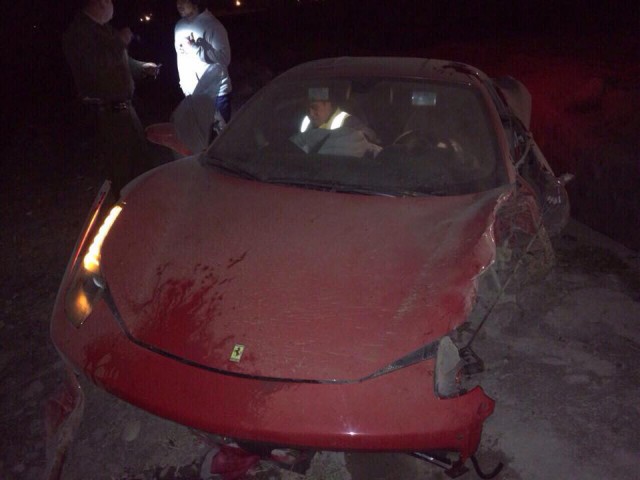 In a statement regarding the crash, Vidal said "I let everyone down. It was not my fault. I'm fine, my family's fine. Thank you for everything."
While the complete series of events leading up to the crash aren't clear, the damage to Vidal's Ferrari is abundantly clear. The driver's side front wheel and hub assembly has been ripped off while the driver's door, right front quarter panel and right half of the bonnet have been extensively damaged or completely destroyed.
[Via Sebastián Cerda and Team Santiago Cars]