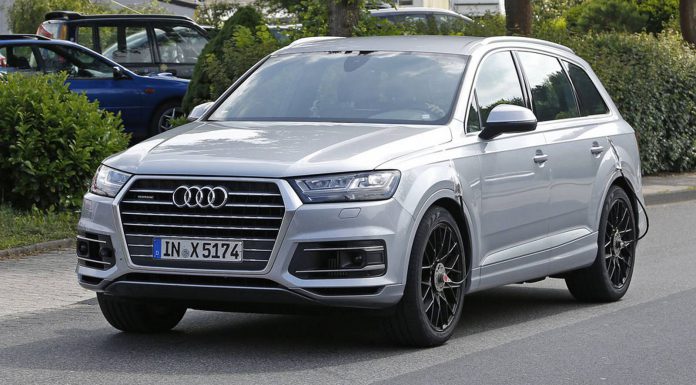 Just a few days after an undisguised silver prototype of the upcoming Audi SQ7 was spied testing at the Nurburgring, footage has emerged of the moment the test mule hit one of the track's crash barriers after understeering off the famous German racetrack.
[youtube]http://www.youtube.com/watch?v=NZLYse15cj4[/youtube]
The video shows the SQ7 careening off the track after taking one of the Nurburgring's most famous corners, the carousel. Clearly however, the engineer behind the wheel found and exceeded the handling capabilities of the performance-oriented SUV slamming into the crash barrier with enough force to lift the front wheels of the ground.
Despite the relatively high-speed impact, the damage sustained to the Audi SQ7 doesn't seem too bad.
Obviously this crash is just a small set back in the car's development before its official debut later in the year. Certain elements about the engine powering the SQ7 remain unclear but we do know it will be a V8 diesel complete with electric turbochargers. Consequently, the new Audi SQ7 will become the German firm's first production model to use electric turbos and will follow on from the 2014 Audi RS5 TDI-e concept which debuted the technology.
The entire premise behind electric turbochargers is that they completely eliminate lag to dramatically improve throttle response. This is achieved through the use of an electric motor which spins up the turbo before the hot exhaust gases are funnelled into it. This basically means the turbo is always spooled up.