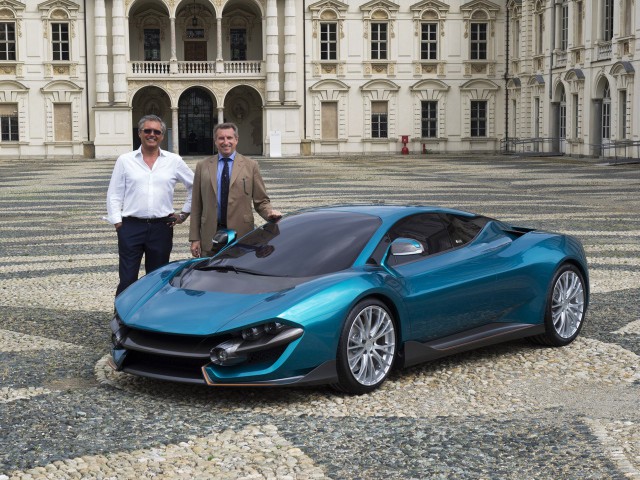 Alongside all the supercars and concept cars displayed at Parco Valentino Salone this year, the Torino Design ATS Wildtwelve Concept celebrated its world debut at the event.
The Wildtwelve Concept has been created as an ultra-limited production car restricted to just 30 customer examples. Under the skin, it utilises a powerful V12 engine mated with two electric motors driving the front wheels. These three power units create a combined 860 hp and 677 lb-ft of torque. It is claimed that the car will accelerate to 100 km/h in just 2.6 seconds thanks to its all-wheel drive and continue on to a theoretical top speed of 390 km/h.
Despite the heavy V12 engine and electric motors, the Torino Design ATS Wildtwelve Concept tips the scales at a relatively scarce 1450 kg. That weight figure has been achieved through the extensive use of carbon fibre across both the exterior and in the cabin.
Production of the Wildtwelve Concept will take place at the old Bugatti factory in Campogalliano. While no pricing details have been revealed, it is inevitable that the limited run supercar won't come cheap.