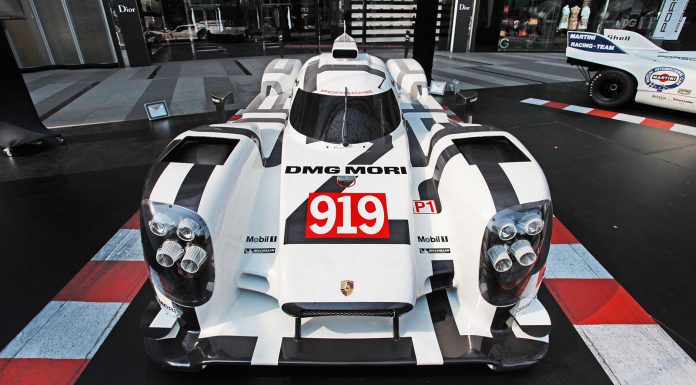 At this weekend's 24 Hours of Le Mans, the Asia Pacific division of Porsche is set to sell an official 919 Hybrid replica.
All funds raised from the sale of the car will benefit charity organisation SportCares, providing help for people with disabilities. The Porsche 919 Hybrid being sold is one of just 13 produced when the endurance racer was being developed and has since been used for display purposes around the work. When originally created, it would have aided in the progression of the real-life 919 Hybrid and been used extensively by the German marque's engineers.
The car is currently listed up for sale on eBay with a starting bid of $7370 and at the time of writing, had yet to receive any bids. The auction is restricted to pre-approved buyers. Additionally, free shipping will be provided to 13 different countries through Asia including Singapore, Malaysia, Thailand, Taiwan and Indonesia.
As for the real Porsche 919 Hybrid, three will be competing in the 2015 24 Hours of Le Mans. The car features a 2.0-litre turbocharged V4 engine that delivers 500 hp of its own accord with this power sent to the rear wheels. The electric motor drawing power from the two energy recovery systems provides an additional 400 hp to the front wheels. A liquid-cooled lithium-ion battery is also part of the powertrain.
Beyond the powertrain advancements, the 2015 Porsche 919 Hybrid is more rigid than last year's entrant and also adopts a number of suspension and aerodynamic tweaks. Two 919 Hybrid's will be fielded throughout the season but a third example will race at Spa-Francorchamps on May 2. The first of the three will be driven by Timo Bernhard, Brendon Hartley and Mark Webber, the second by Marc Lieb, Romain Dumas and Neel Jani and the third by Earl Bamber, Nico Hulkenberg and Nick Tandy.
[Via eBay]