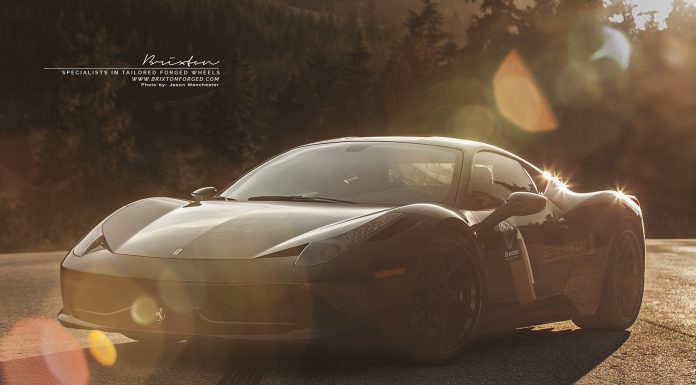 Aftermarket wheel manufacturer Brixton Forged has just finished work on an impressive Ferrari 458 Italia also tuned by Novitec Rosso.
The wheels in question are the Brixton Forged CM5 Targa Series and measure 21×9.5 at the front and 22×12 at the rear. They are particularly noteworthy for the fine texture forged bronze finish the spokes feature as well as the gloss bronze outer lip.
When combined with the black paint of this Ferrari 458 Italia as well as custom side skirts, the car looks about as good as a mid-engined Ferrari can get. It perfectly combines beauty, elegance and sophistication with hardcore aggressiveness and prowess.