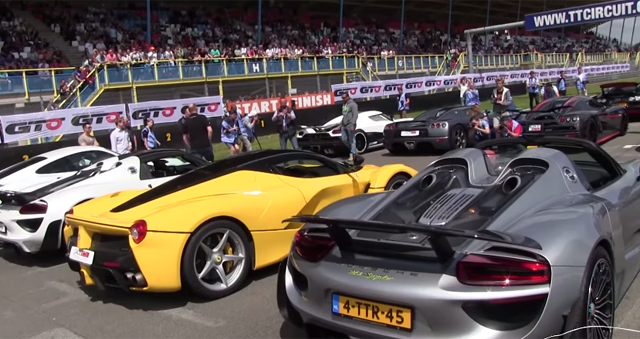 At the recent Supercar Sunday event at the Assen race track in the Netherlands, a huge array of truly incredible supercars and hypercars hit the MotoGP circuit. The range of cars really has to be seen to be believed.
[youtube]https://www.youtube.com/watch?v=Ea-b4RtIAEs[/youtube]
The following video shows an extraordinary five Koenigsegg models that hit the track, consisting of a CCXR, CCX Edition, Agera R, Agera X and CCR. Other incredible cars were a bright yellow Ferrari LaFerrari and a Bugatti Veyron Grand Sport Vitesse World Record Car. Elsewhere there was a Porsche Carrera GT, 2016 911 GT3 RS, a Mercedes-Benz SLS AMG GT3, Ferrari F40 and even Jon Olsson's bespoke Audi RS6 DTM.