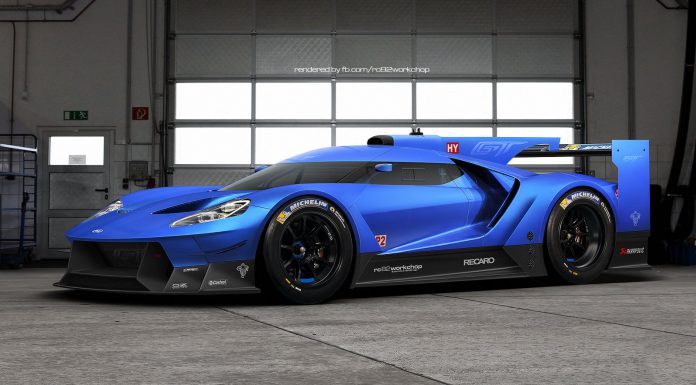 Ford has confirmed that at this weekend's 24 Hours of Le Mans, a "major Ford Performance news announcement" will be made. It is speculated to relate to the latest-generation Ford GT endurance racer.
The announcement will come on Friday which is typically when manufacturers unveil new sports cars and race cars during Le Mans. While no further details about the impending announcement have been made, it has been confirmed that executive chairman Bill Ford, chief executive Mark Fields and product development president Raj Nair will all be present at the announcement.
A debut of the Ford GT racer would also make sense as the car has been widely tipped to debut at Le Mans in 2016. That is also 50 years since Ford claimed first, second and third positions with the original GT Le Mans racer at the 1966 edition of the enduro.
At this stage, it remains to be seen what class the new Ford GT will race in. Initial reports indicated that it would race in the LM GTE category alongside the likes of the Ferrari 458 Italia, Chevrolet Corvette C7.R and Porsche 911 RSR. More recent reports however, have suggested that it could complete in the LMP1 class. If that were the case, it could compete against Porsche, Audi, Toyota and Nissan.
Whatever the case may be, the car could be powered by a Roush Yates EcoBoost 3.5-liter V6 turbo engine. The same engine is currently being used in the Tudor United Sportscar Championship to power the Riley & Scott Daytona Prototype Ford Ecoboost.