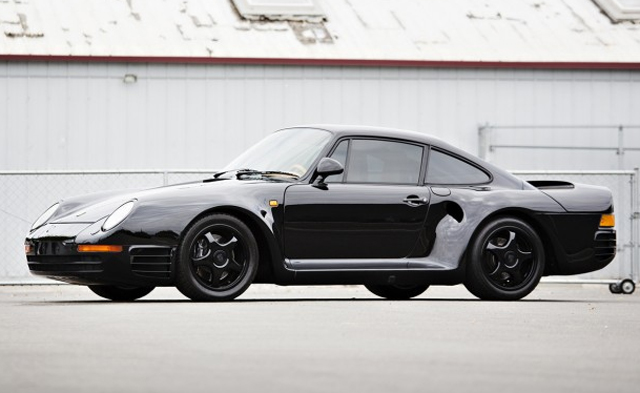 A special gloss black Porsche 959 is set to go under the hammer at August's Gooding & Company Pebble Beach auction.
The auction house claims that this Porsche 959 is one of just three examples painted black and rolling on gloss black wheels. That simple fact will inevitably bump up the value of what is already an exceptionally rare supercar. After all, just 337 examples of the 959 were ever created making it significantly rarer than its main rival, the Ferrari F40.
Powering the Porsche 959 is a screaming twin-turbocharged 2.8-litre flat-six engine delivering a total of 444 hp. While that doesn't sound all that impressive in 2015, it was enough to rocket the car to 100 km/h in just 3.6 seconds in 1987 thanks to its slick six-speed manual transmission and advanced all-wheel drive system.
This particular example is expected to sell for between $1.6 and $1.8 million.