No matter where you live, there is likely to be a dealership relatively close to you selling some rather impressive cars. After all, most of the world's most exclusive automakers have showrooms on most major continents selling their cars. There are however, some dealerships which sit a step above all others and while it's hard to limit the list down to a Top 10, here are what we believe are ten of the best exotic car dealerships in the world in no particular order, based largely on the most expensive and exclusive cars they sell.
---
Located in Riyadh, Saudi Arabia, Seven Car Lounge is undoubtedly one of the finest dealerships in the world. Not only does it continually offer some of the world's finest automobiles for sale, but whenever they're sold, they're replaced with others just as exotic. In recent months, Seven Car Lounge has sold at least two Pagani Huayras (one with a completely blue carbon fibre exterior), two Ferrari LaFerraris, a McLaren P1, multiple Porsche 918 Spyders and a Ferrari F40. Other exclusive cars offered by Seven Car Lounge include a Ferrari F50, Porsche Carrera GT, Koenigsegg CCX, Lamborghini Murcielago LP670-4 SV and many, many more. If you're in Saudi Arabia, Seven Car Lounge is the play to go.
---
Al Ain Class Motors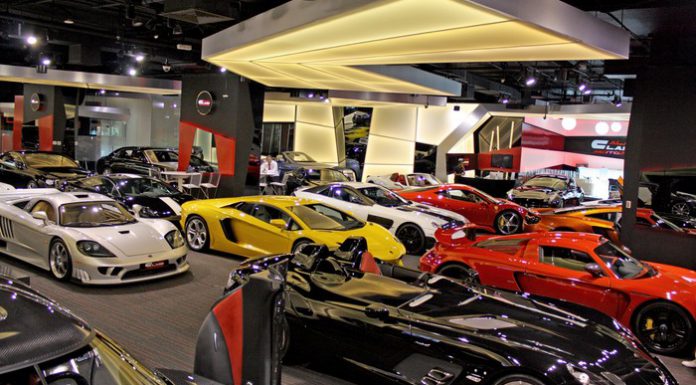 Al Ain Class Motors is certainly a name we're all familiar with and it isn't a surprise why. Situated in Dubai, Al Ain Class sells cars unlike any other. Currently the dealership has an Aston Martin One-77 for sale alongside two Bugatti Veyrons, multiple Ferrari F12 Berlinettas, a LaFerrari, 599 GTO, Koenigsegg CCXR Special One and numerous Lamborghini Aventadors. Elsewhere are a range of Mercedes-Benz SLR McLarens, a McLaren P1, two Porsche 918 Spyders and even a $4 million Lykan Hypersport!
---
Prestige Imports
Arguably the finest dealership in the United States, Prestige Imports is run by 27-year-old entrepreneur Brett David and incorporates Lamborghini Miami, the nation's premiere Lamborghini dealership. Despite its roots with the Italian automaker, Prestige Imports stocks an array of other high-priced auto-porn. A plethora of Ferraris, Audis, Bentleys and Lamborghinis are currently up for sale from Prestige Imports. Additionally, the showroom is one of the world's largest importers of Pagani Huayras.
---
Amian Cars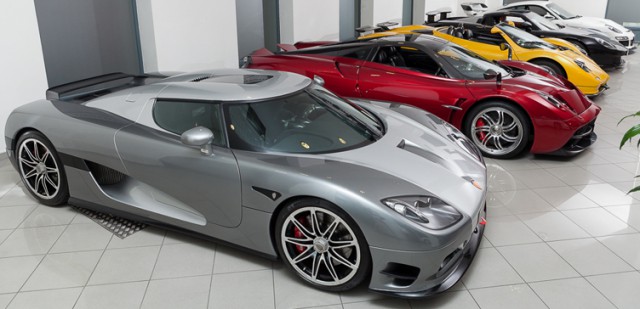 The first European dealership on our list is arguably the most incredible on the continent. Amian Cars has showrooms in both London and Cologne and the list of cars currently for sale and previously sold by Amian is truly mind-boggling. It is currently selling or has sold no less than 19 Porsche Carrera GTs, one of the most well-regarded supercars ever manufactured. Amian Cars has also sold numerous Pagani Zondas and also has a bright red Huayra listed. Elsewhere are numerous Lamborghinis including a Murcielago LP670-4 SV, a Mercedes-Benz SLR Stirling Moss, Ferrari F40 and a Koenigsegg CCR Evolution.
---
Bingo Sports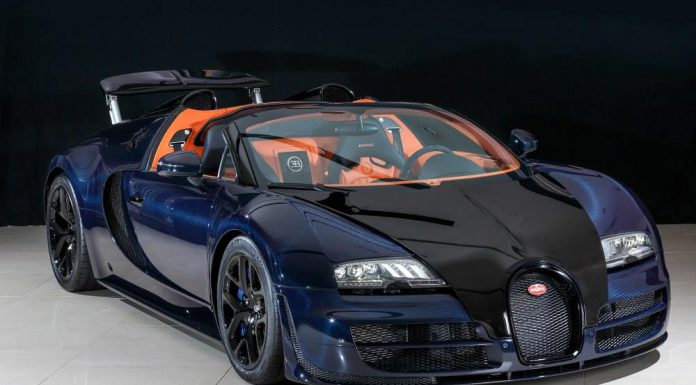 Bingo Sports, located in Tokyo, is responsible for selling some of the most expensive and exclusive cars in Asia. As we speak, Bingo Sports currently has up for sale a McLaren P1, Ferrari F40 and F40 LM, Pagani Zonda F Clubsport, Porsche 959, Bugatti Veyron Grand Sport, Maserati MC12 Versione Corse, a 1987 Ferrari Formula One car and an exceptionally rare Veyron Bleu Centenaire.
---
Megastar Motors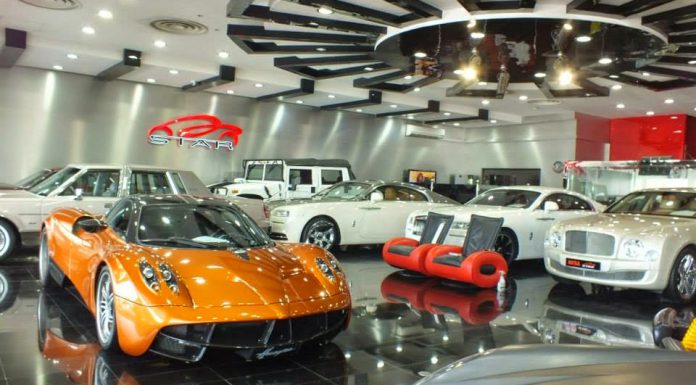 Located in Dubai, Megastar Motors features a car collection which truly blows the mind. Arguably the firm's finest car currently up for sale is a Pagani Zonda Cinque but that is just one of many. Megastar Motors currently has four Bugatti Veyrons for sale, two of which are Vitesse variants with one being an exceptionally rare Veyron Centenaire. Elsewhere there is a Koenigsegg CCX, Agera R, Ferrari Enzo, LaFerrari and an orange Pagani Huayra.
---
Auto Salon Singen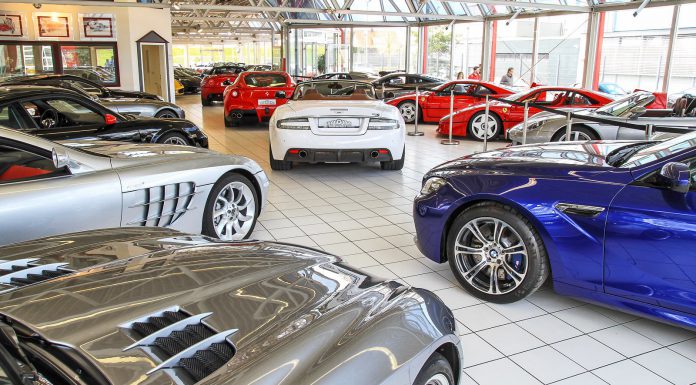 Founded in 1985, the range of cars offered by Auto Salon Singen is truly remarkable. Brands offered by Auto Salon Singen include the likes of Lamborghini, Ferrari, Porsche, McLaren, Pagani, Bugatti, Aston Martin, Bentley and Maserati. Some of the dealerships finest cars currently up for sale include a matte black Pagani Huayra, Bugatti Veyron Super Sport, a silver McLaren F1, white McLaren P1, Porsche 918 Spyder, three Carrera GTs, LaFerrari, Ferrari FXX, 599 XX and no less than two F40s. That's quite an impressive list and it's just scratching the surface.
---
Deals on Wheels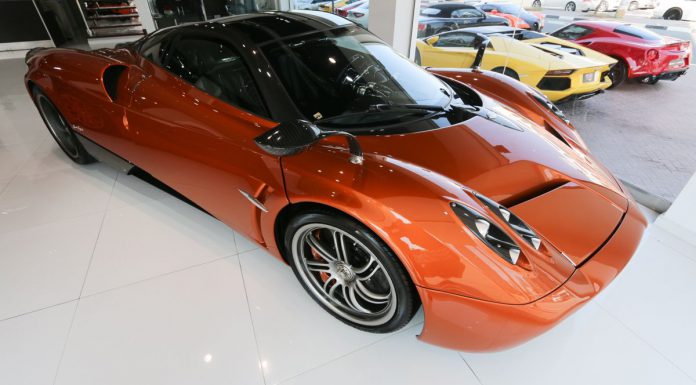 Returning to the Middle East, Deals on Wheels is one of Dubai's finest. After all, any dealership with a Maserati MC12 for sale is truly eye-opening. Elsewhere are literally dozens of Lamborghinis, Ferraris and Bentleys many of which feature unique aftermarket modifications. Arguably the highlight of the Deals on Wheels fleet at the moment is one of just three Bugatti Veyron Grand Sport Vitesse Meo Costantini editions!
---
It shouldn't surprise anyone that this is yet another dealership from the Middle East. Like many other exotic car dealerships in the Middle East, Exotic Cars Dubai manages to squeeze in some of the world's finest automobiles into its relatively small showroom. Don't let that fool you however, the cars there are always exceptional. From numerous Lamborghini Aventadors through to a Porsche 918 Spyder Weissach, blue Bugatti Veyron Grand Sport Vitesse, LaFerrari and many more, Exotic Cars Dubai is definitely worth a visit!
---
Miller Motorcars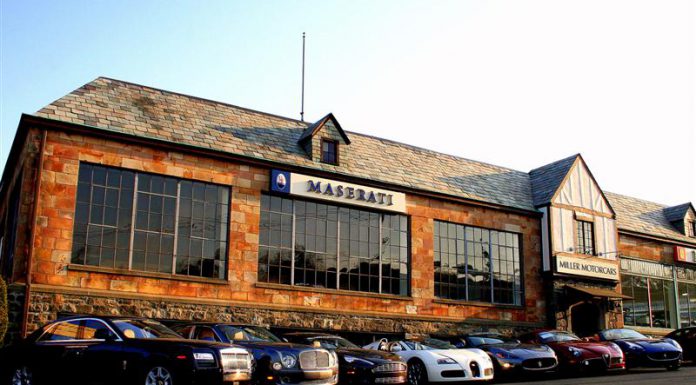 With no less than 279 vehicles currently up for sale, Miller Motorcars is unlike most other dealerships. Possibly its most incredible car is a McLaren P1 finished in a rare shade of orange dubbed Papaya Spark. Other highlights include a multi-million dollar Ferrari Enzo as well as a Ferrari F40. Miller Motorcars has also been responsible for selling Bugatti Veyrons and Pagani Huayras in the United States.
---
Others worth mentioning:
Joe Macari
Romans International
Lamborghini/Ferrari/McLaren Newport Beach
O'Gara Coach Company
FFF Automobile Beijing
SPS Automotive Performance
Pace Germany
Cats Exotics
Supervettura
Think we missed some awesome dealerships, let us know below and we might add them to the list!