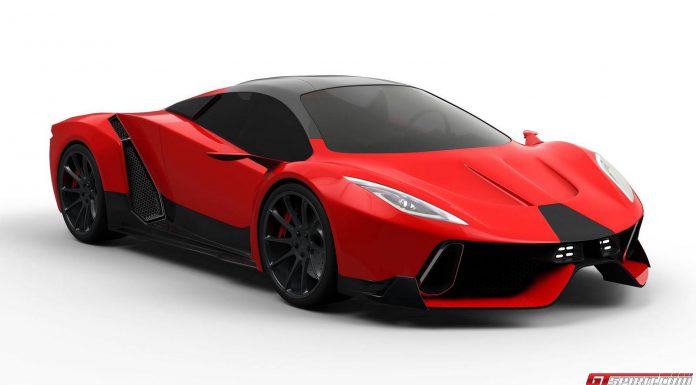 After a number of teasers, Las Vegas startup PSC Motors has just revealed its proposed hypercar. Created with the intent of rivalling the likes of the McLaren P1, Porsche 918 Spyder, LaFerrari and Hennessey Venom GT, the PSC Motors SP200 SIN certainly has a lot to live up to.
From a styling perspective, it has actually been designed by Thai 15-year-old, Jennarong Muengtaweepongsa operating under the pseudonym of Vanatical Design. Muengtaweepongsa was previously responsible for these Aston Martin DB11 renderings.
Up front the SP200 SIN hypercar is characterised by slim headlights as well as a bold splitter and gaping wide air intakes. It also includes thin and pointed wing mirrors while the sides incorporate large air intakes feeding the mid-mounted engine. The rear then features an exceptionally bold diffuser as well as a clear engine cover.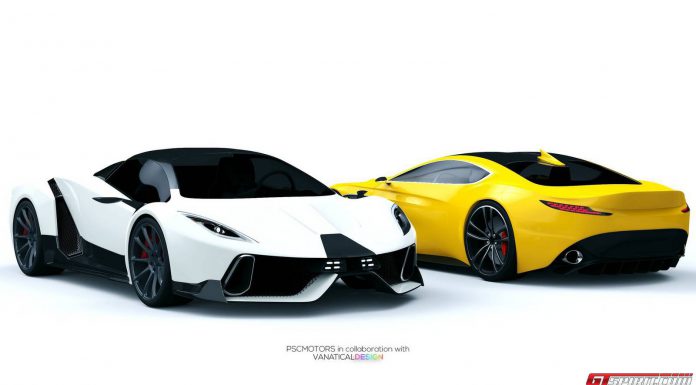 According to reports, the PSC Motors SP200 SIN will then be powered by a naturally-aspirated 9.0-litre V8 engine delivering in excess of 1000 hp. That engine will then be mated to at least one electric motor (but probably more) providing an additional 700 hp. As a result of the combined 1700 hp and the eight-speed dual-clutch transmission, PSC Motors claims the SP-200 SIN will be capable of sprinting to 96 km/h (60 mph) in 2.8 seconds as well as a claimed top speed of 450 km/h (280 mph). Beyond the engine and transmission, it will incorporate a carbon fibre and aluminium space frame.
PSC Motors says work on the SP-200 SIN started five years ago and that when production kicks off, just 35 units of America's first hybrid hypercar will be produced. Development is only its early stages so it remains to be seen when the car will launch in production spec.