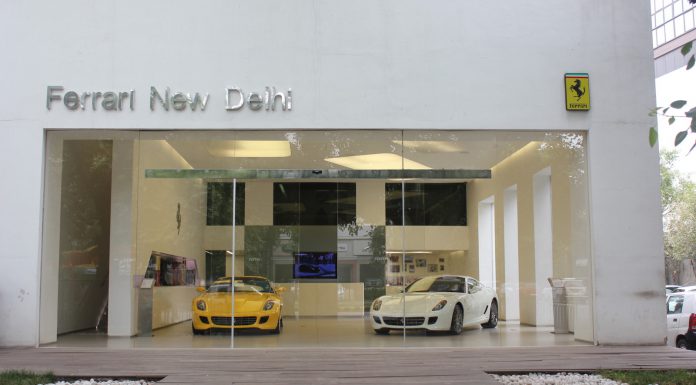 Ferrari entered the Indian automobile industry in 2011, forming a partnership with Shreyans Group, who became the Italian manufacturer's official importer in the Asian country.
However, Shreyans Group was heavily criticised for its poor after-sales services, leading to a conflict between the small group of Ferrari owners in the country and the dealership. Bad PR is never good for an automobile company and naturally Ferrari severed its ties with Shreyans Group in April 2014. Till January 2015, Ferrari operated without any official dealer in India and maintained contact with its customers directly.
However, at the start of this year, it announced two new sales and service centres in India- one in the capital, New Delhi, and the other in Mumbai. Describing India as a "strategic market", Ferrari is keen to utilise its popularity in the country to reap some significant revenue.
Its global competitors, Lamborghini and Porsche are forming a considerable base in India with the two having attained adequate popularity among the car enthusiasts over the past few years. Thus, banking on its rich heritage and brand value, Ferrari is hoping to do well in India's premium car segment.
As it prepares to commence sales from its two new outlets, Ferrari India has revealed the price-list for its sports cars to Zigwheels. Here's what it looks like:
1. Ferrari California T Convertible- INR 33 million ($518,000)
2. Ferrari 488 GTB Coupe- INR 38.9 million ($610,200)
3. Ferrari 458 Spider- INR 40.7 million ($638,500)
4. Ferrari 458 Speciale- INR 42.5 million ($666,000)
5. Ferrari F12 Berlinetta- INR 47.5 million ($745,000)
(all prices are ex-showroom Mumbai)
Despite the Ferrari 458 going out of production from this year, Indian customers will still get the option to acquire the 458 Spider or 458 Speciale.
A dealer also revealed that the Ferrari 488 GTB Coupe has nearly sold out already. Meanwhile, the entry level Ferrari, California T Convertible is also doing admirably well in the market.