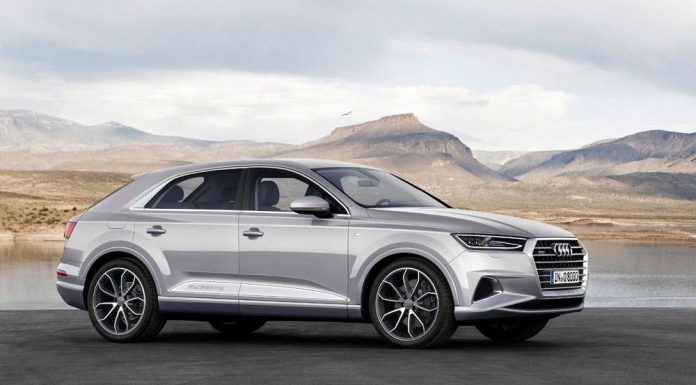 On the back of recent confirmation that the new range-topping Audi Q8 will launch in 2019, we've received the following rendering of the car. While prototypes have yet to be spied testing, the German marque has previously confirmed that the Q8 will feature more of a coupe design than the Q7.
Alongside the coupe-like roofline, the Audi Q8 rendered above features headlights clearly reminiscent of the Audi Prologue Concept as well as similarly aggressive and triangular air intakes to the Prologue. Considering that the Prologue was created to showcase Audi's new design language, it seems likely that the completed Q8 could be quite similar to the car pictured.
When launched, it is hoped that the Audi Q8 will boost sales for the German marque significantly in the United States as well as China as part of its aim to become the highest-selling luxury automaker. In essence, the Audi Q8 will be very similar to the Audi A8 under the skin except for the larger body and all that goes along with that (larger wheels, new suspension etc). For top-of-the-range Audi Q8 models, adjustable air suspension is likely to be used.