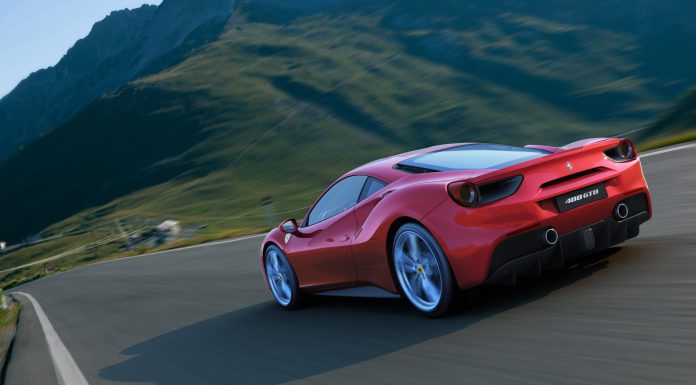 Ferrari has just revealed the extensive array of cars which it will be bringing to the Goodwood Festival of Speed 2015. Most notably, the Goodwood FOS will celebrate the dynamic UK debut of the brand new Ferrari 488 GTB as well as the extreme FXX K track car.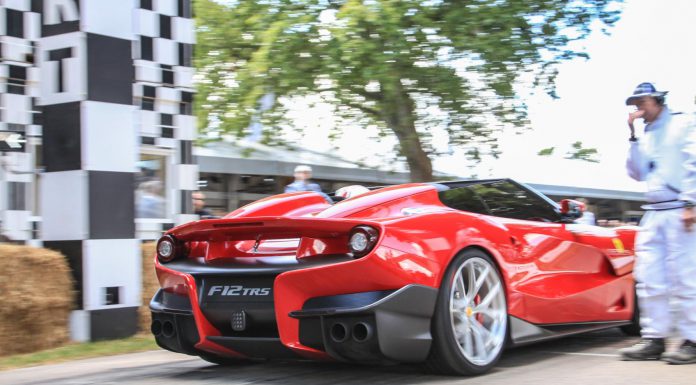 The 488 GTB will participate in the Michelin Supercar Run alongside the likes of the Ferrari California T, F12 Berlinetta, LaFerrari and the exclusive F12 TRS. Alongside these modern Ferrari models, the Italian marque's Corse Clienti division will bring along a potent 599XX to join the aforementioned FXX K from the XX programme. Additionally, a Ferrari 458 Challenge will compete in the famous British hillclimb in the GT race cars category.
Alongside these cars being brought by Ferrari itself, a host of private cars from the firm will be on display and competing at the hillclimb. They include the likes of a range of rare Ferrari 312P racers, Ferrari 512 BB/LM, a range of exclusive and expensive Ferrari 250 models and many, many more.
As a reminder, this year's Goodwood Festival of Speed running from June 25-28 is based around the theme 'Flat Out and Fearless: Racing on the Edge'.
[showhide]
"Maranello, 29 May 2015. Ferrari is proud to announce the dynamic UK debut of its latest mid-rear-engined V8 supercar, the 488 GTB, as well as the FXX-K at this year's Festival of Speed, with both cars tackling the challenging 1.6 mile Goodwood Hill Climb along with a full supporting cast of Ferrari cars in the greatest-ever display from the Prancing Horse at the event.
The 488 GTB is Ferrari's first mid-engined twin-turbo V8 since the iconic 288 GTO and F40, with 650CV and a unique engine management system that delivers torque in a controlled and sustained manner with zero turbo lag and response times equivalent to a naturally-aspirated V8 engine. The track-only FXX-K exemplifies Ferrari's leadership in innovation and technology, with a V12 engine and hybrid system that constantly delivers 1050CV, with the "K" in its moniker a reference to the "KERS" kinetic energy recovery system it adopts in maximising its track performance.
The 488 GTB will be taking part in the Michelin Supercar Run during the Festival of Speed, alongside four other Ferrari cars: the Ferrari California T, F12berlinetta, LaFerrari and the F12 TRS. Ferrari's Corse Clienti division, which provides cars and support services for clients racing in the Challenge or international GT series, will also be bringing the 599 XX from the laboratory XX programme. A Ferrari 458 Challenge will also participate in the Hill Climb for GT race cars.
The Scuderia Ferrari team will also be on hand to field a 2010 Ferrari F10 Formula 1 car driven by ex-F1 driver, Marc Gené.
The Prancing Horse will also well represented with an outstanding entry of private client cars from several decades of Ferrari's racing history, with current entries as follows:
YEAR MODEL CLASS
1953 Ferrari 250MM Classic Endurance Racers
1969 Ferrari 312P Sports Racers 1968-81
1969 Ferrari 712 Sports Racers 1968-81
1970 Ferrari 512M Derek Bell Celebration
1975 Ferrari 312T The Cosworth Years
1976 Ferrari 308 GTB Forest Rally Stage
1979 Ferrari 512 BB/LM Sports Racers 1968-81
1979 Ferrari 312 T4/5 The Cosworth Years
1984 Ferrari 126 C4/M2 The Turbo Era and Beyond
1990 Ferrari 641 The Turbo Era and Beyond
For further information about Ferrari, please visit www.ferrari.com"
[/showhide]