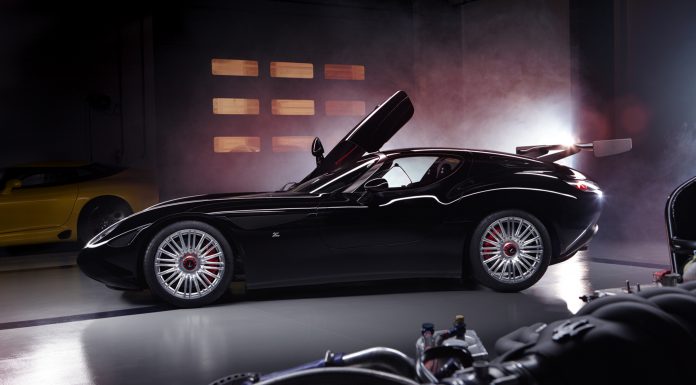 Prior to the Concorso d'Eleganza Villa d'Este 2015 kicking off, the brand new Zagato Maserati Mostro has been officially previewed.
The completely bespoke car has been created to pay tribute to the 1957 Maserati 450 S often dubbed the 'il Mostro'. The design of the Zagato Maserati Mostro itself comes courtesy of the same studio that created both the Alfa Romeo TZ3 and the Perana Z-One. As a result, the Maserati Mostro includes a similar design with a long nose incorporating bold arches and a prominent oval shaped front grille.
Additionally, the Zagato Maserati Mostro includes a sleek greenhouse cabin with flowing and curvaceous lines categorising the rear-end. Beyond the design, the car features a Maserati-sourced dry-sump V8 engine but specific power and torque outputs aren't yet known. Elsewhere, an advanced carbon fibre monocoque underpins the car.
A mere five examples of the Mostro will be produced and each has already been sold.