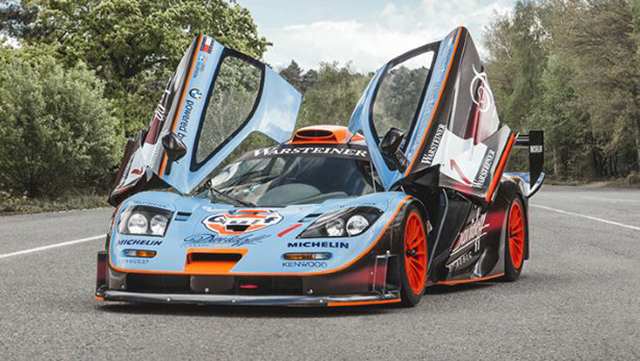 A very special 1997 McLaren F1 GTR Longtail is currently up for sale privately in the United Kingdom.
This particular F1 GTR is chassis number 28R and was the last F1 GTR Longtail ever produced. It competed in the FIA GT Endurance Championship but only walked away with two sixth-place finishes during the season. Interestingly, it was in part sponsored by Top Gear Magazine during this time. At the time it was run by the GTC Motorsport Gulf Team Davidoff and piloted by Andrew Gilbert-Scott, Anders Olofsson and Geoff Lees.
Fast forward to 2012 and the British racer was sold at the Bonham's Quail auction and is believed to have shifted hands for about $13 million. A mechanical restoration costing 120,000 pounds was then conducted before the racer sold again. Now in 2015, it has been confirmed that 28R is up for sale once again albeit privately with the British automaker itself acting as a broker between the seller and any potential buyer.
While this McLaren F1 GTR Longtail is an out-and-out racing car, it can be converted into street use consequently joining two other F1 GTRs to have undergone the necessary conversions.
[Via Top Gear]