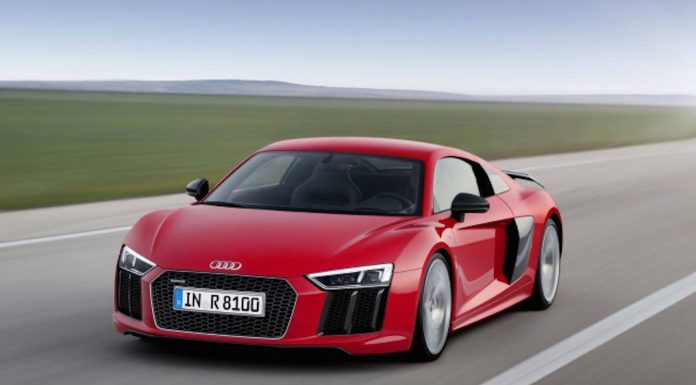 Rumours have emerged that the Audi R8 and Lamborghini Huracan could exhibit smaller, five-cylinder engines for Asian markets, where heavy taxes are levied on big engine sports cars. At present, both the Huracan and R8 are powered by a naturally aspirated 5.2-liter V10 engine.
However, in China for example, this means a 40 per cent tax is placed on such vehicles. As per the norms introduced in 2013, cars have additional tax according to their engine displacements. It starts at nine percent for those with a capacity of two liters, going up to 40 percent for vehicles having engine size bigger than four liters.
This regulation significantly increases the price of premium cars in Asia, particularly China. While a Ferrari 458 Italia costs about $230,000 in the United States, its price rises up to more than $700,000 in China. The latter is seen as a strong market for supercars and by fitting both R8 and Huracan with a smaller engine (which will be turbocharged or supercharged), Audi and Lamborghini will stand to save large amounts of money – benefits of which could also be passed on to the customers.
Moreover, the 2.5-liter five-cylinder turbocharged engine that we saw in the Audi TT Clubsport Turbo showed that the project is indeed viable. The concept car squeezed 600 hp from the compressed engine, claiming a top speed of 308 km/h and propelling from 0 to 100 km/h in just 3.6 seconds.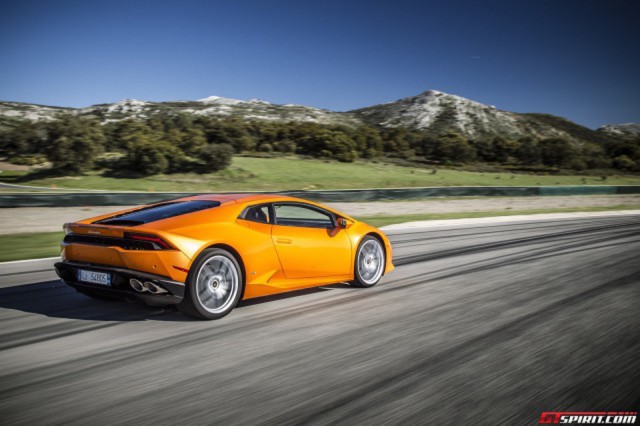 It's still not clear whether the two Volkswagen Group subsidiaries will go ahead with the plans. Audi has previously rejected talks of a V8 version of the R8 and doesn't really seem interested in equipping it with a smaller engine.
"Electric boosting would be necessary for any smaller motor, even if it's turbocharged," Quattro GmbH's head Heinz Peter Hollerweger stated.
"The problem with electric boosting is that this type of battery is much heavier and the weight disadvantage of the battery has to be countered by the performance gain. There are questions of the stability of the tax laws, questions of how much additional volume it would give us, questions of timing, questions of complexity, and questions of whether people in those countries even want us to do it. We haven't started developing a car like that yet. But it has been talked about."
Lamborghini, meanwhile, has been open to the prospect as that will help increase its sales in Asia, considering the European supercar market has stagnated.
[Via Car and Driver]