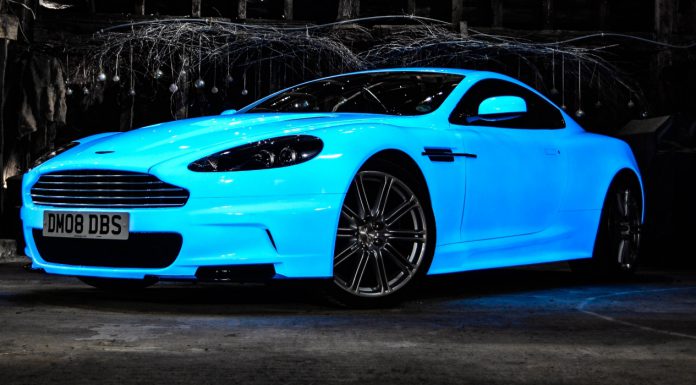 Prior to this year's Gumball 3000 rally kicking off in Stockholm on May 23rd, Team 46 has unveiled the bespoke Aston Martin DBS it will be running in this year's intercontinental automotive extravaganza.
To create this DBS, Nevana Designs was employed to make the British sports car glow in the dark. To do so, the firm applied a special material which is able to glow in the dark for 10 hours after being exposed to the sun during the day.
The legality of a luminous Aston Martin DBS across parts of the U.S. and Europe remains unclear but it goes without saying that when the sun sets, Team 46's entrant will stand out from all other Gumball 3000 participants. Considering that the rally is attracting a range of bold supercars and hypercars, being unique certainly isn't easy.
In case you didn't know, the 2015 Gumball 3000 rally starts in Stockholm and will pass through Oslo, Copenhagen and the Amsterdam before the cars are flown to Reno in the United States. From there, entrants will drive through San Francisco and Los Angeles before arriving in Las Vegas.