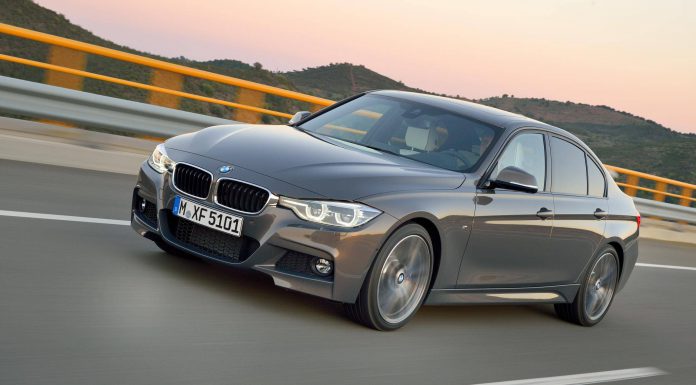 New details about the next-generation BMW 3-Series are beginning to emerge not long after the facelifted range was recently introduced.
Auto Express reports that the next-gen 3-Series will arrive in 2018 and when it does, a selection of mechanical and technological changes are afoot. Alongside these upgrades, the 2018 BMW 3-Series will remain visually identifiable as a 3-Series meaning the same overall body shape of the current car is expected to be maintained.
It is reported that the German automaker will create the new 3-Series with electrification in mind. As a result, all-electric and hybrid variants are to be expected with both tipped to be built around exactly the same chassis as the petrol and diesel driven models.
Elsewhere, the next-gen 3-Series is expected to incorporate a range of autonomous driving technologies but the extent of these pieces of tech remain unclear at the moment. What is clear is that a completely autonomous 3-Series won't be released in the 2018 car with the German automaker reiterating the importance of the driver focused nature of the sedan.
When speaking about the new 3-Series using autonomous features, BMW 3-Series product manager Dr. Christian Voigt said "When we believe it makes sense for the brand, and it fulfils the brand promise to our customers, we are going to strive for such assistance features. But it has to be consistent with the brand and the character of 3 Series."
[Via Auto Express]