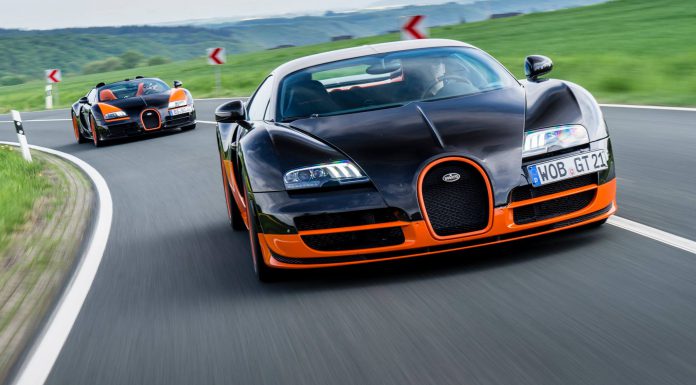 A Bugatti Veyron Super Sport World Record Car and a Veyron Grand Sport Vitesse WRC are currently at the Nurburgring 24 Hours after embarking on an epic road trip to the endurance race together.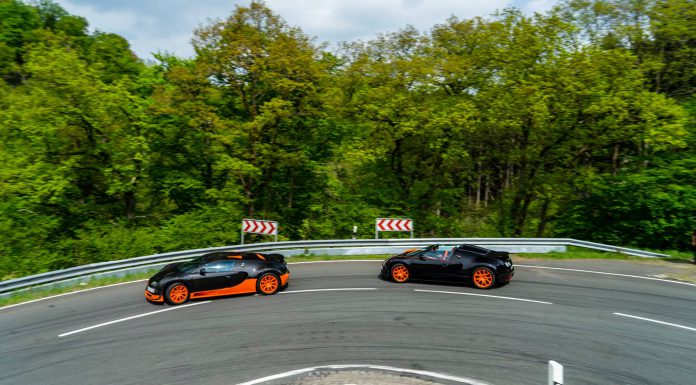 This of course isn't the first time that Bugatti has made a remarkable appearance at the Nurburgring 24 Hours. At last year's event, we were invited to join Bugatti on the famous track with their two Grand Sport Vitesse models. One of those two was the World Record Car which set the fastest top speed recorded by a convertible and was driven by the automaker's chief executive Wolfgang Durheimer during the formation lap.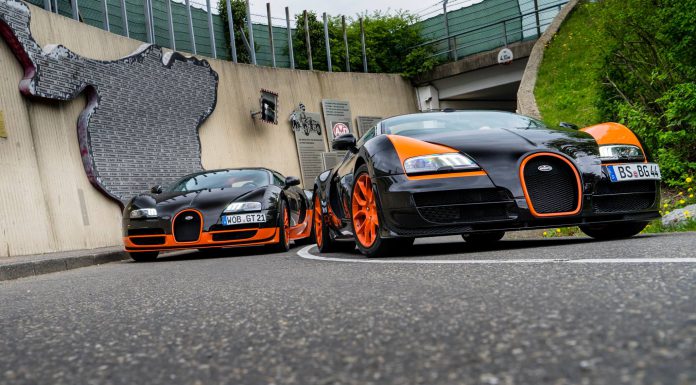 In case you didn't know, both the Veyron Super Sport WRC and Veyron Vitesse WRC feature an 8.0-litre quad-turbocharged W16 engine delivering 1200 hp and 1500 Nm of torque between 3000 and 5000 rpm. Compared to the standard Veyron 16.4 models, the increased power has been achieved thanks to larger turbochargers and intercoolers.
Bugatti at 2014 Nurburgring 24 Hours