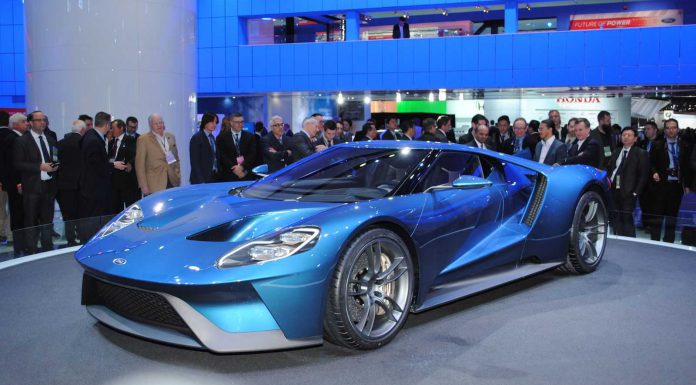 Ford has revealed that it did consider using a hybrid powertrain for the third-generation GT supercar but opted against electrification for the lower weight and driver-focused nature of the car.
When talking with the car's lead engineer Jamal Hameedi, Car Advice discovered that Ford believes the current crop of hybrid hypercars are weight-compromised while all-electric cars like the Tesla Model S are only particularly noteworthy in a straight line.
"We did consider it. [But] all those [electrified performance] cars are pretty heavy: the 918, the P1 and LaFerrari are all heavy. We thought for a very pure track car that we could deliver more in terms of driving dynamics without electric power," Hameedi said.
"Our enthusiast customers that we design our cars for, they go to tracks, they live, eat and breath road courses and some do drag strips too, but we would need to give them something more than that [straight-line speed]. If you look at the lap time trace of a 918, they make incredible lap time but they are making their lap time in the straights, not in the corners. You can't counteract that [extra] weight in a turn," the engineer said.
"I think there's a lot of people out there that will appreciate [our] different take on that performance. You can offset the mass, that's where LaFerrari, 918 … they are all carbon cars and they all offset the weight of the battery pack [with lightweight construction] and put the packs very low so they are not degrading the centre of gravity and all of that, so there's a solution there. But if you can offset that weight [to begin with], what if there wasn't something you had to offset, so the weight drops even further into race car levels of mass?"
Specific outputs about the 2016 Ford GT's 3.5-litre twin-turbocharged EcoBoost V6 haven't been released, but it is tipped to deliver in excess of 700 hp.
[Via Car Advice]