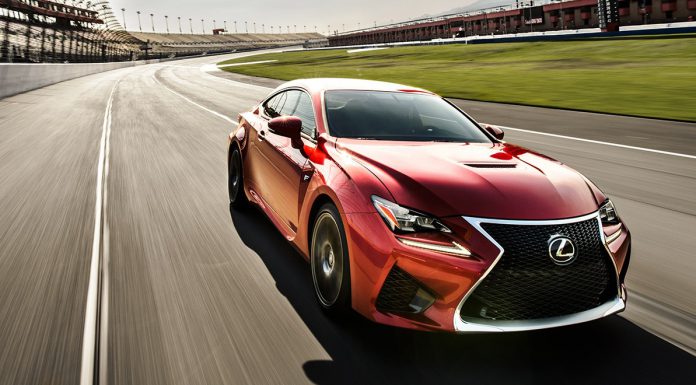 Japanese automaker Lexus is set to officially launch in Turkey during the fourth quarter of the year. Lexus will unveil its lineup for Turkey at the Istanbul Autoshow 2015 kicking off on May 21st.
Additionally, Lexus is set to open up a new showroom in Istanbul and once sales of its models kick off, it plans on adding further showrooms and dealerships across Turkey. In reaching Turkey, Lexus is aiming to become a key player in the local premium automotive market with its models set to be competitively priced.
Discussing the news, head of Lexus Europe Alain Uyttenhoven said "We expect the Turkish automotive premium market to grow from about 80,000 units this year to more than 100,000 units in the near future. This puts Turkey in the top 7 in Europe. We are therefore extremely happy to launch Lexus in this strategic emerging market, together with our partner, Toyota Turkey Marketing and Sales."
President of Toyota Turkey marketing and sales Ali Haydar Bozhurt expanded on this by saying "There has been demand for Lexus in Turkey for a long time. With the renewal of the product range and the introduction of new 2.0l turbo engine options, we believe that this is the most appropriate timing to enter the market. Our aim is also to bring the Lexus standard of unparalleled customer experience to Turkish customers, which will create a unique positioning for Lexus."
[showhide]
LEXUS TO BE LAUNCHED IN TURKEY
The Lexus brand will be launched in Turkey this year, with a first showroom to open in Istanbul in the 4th quarter of 2015
Lexus line-up to be displayed for the first time at the 2015 Istanbul Autoshow from May 21st
Brussels, Belgium –
Lexus will extend its presence to a new market in Europe with the launch of the brand in Turkey planned for the last quarter of 2015. With a brand new showroom in Istanbul and plans to expand further in the coming years, Lexus aims to establish as a significant player in the Turkish premium automotive market, combining unparalleled customer experience and a competitively priced line up.
Alain Uyttenhoven, Head of Lexus Europe, said: "We expect the Turkish automotive premium market to grow from about 80,000 units this year to more than 100,000 units in the near future. This puts Turkey in the top 7 in Europe. We are therefore extremely happy to launch Lexus in this strategic emerging market, together with our partner, Toyota Turkey Marketing and Sales."
Ali Haydar Bozkurt, President of Toyota Turkey Marketing and Sales commented: "There has been demand for Lexus in Turkey for a long time. With the renewal of the product range and the introduction of new 2.0l turbo engine options, we believe that this is the most appropriate timing to enter the market. Our aim is also to bring the Lexus standard of unparalleled customer experience to Turkish customers, which will create a unique positioning for Lexus."
Operations of Lexus in Turkey will be managed by ALJ's subsidiary, Toyota Türkiye Pazarlama ve Satis A.S.
[/showhide]