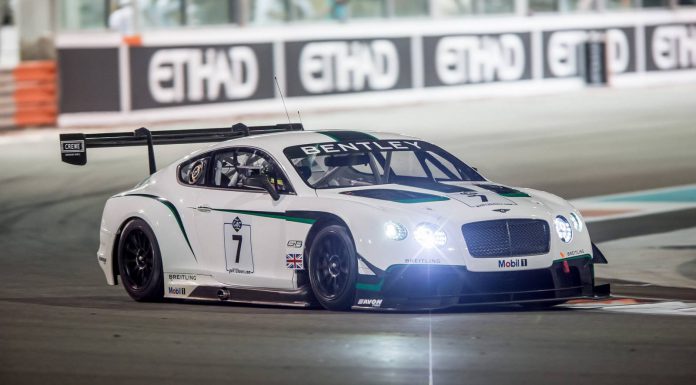 Ahead of the ADAC Zurich 24 Hour race at the legendary Nurburgring Nordschleife kicking off, Bentley Motorsport is making final preparations for the race tipped to prove the toughest challenge since Bentley's Continental GT3 programme was launched last year.
The first works Bentley Continental GT3 set to be entered will be number 85 and come complete with a green livery inspired by the Bentley Speed 8 which claimed victory at the 24 Hours of Le Mans in 2003. The car will be driven by Guy Smith, Andy Meyrick and Steven Kane. The second works car, adorned with the number 84, will be finished in the standard Bentley GT3 livery and piloted by Jeroen Bleekemolen, Christian Menzel and Lance David Arnold.
Prior to the commencement of the race on the 14th of May, Bentley's director of motorsport Brian Gush said "Competing in this famous race was one of the key targets when we started our racing programme two years ago. The challenge is not to be underestimated – we're the newcomers amongst some very established teams here. However, our cars are well prepared and the team is well-drilled, we've gained great experience through VLN races, and we're ready.
"The Nordschleife is the toughest racetrack in the world, and the 24-Hours is full of exceptional competitors. We already know that the Continental GT3 performs well over a full day and night of racing from the Spa 24-hour last year – but this is our hardest test yet. I'm hoping that we can keep both cars out of trouble and finish strongly," said Gush.