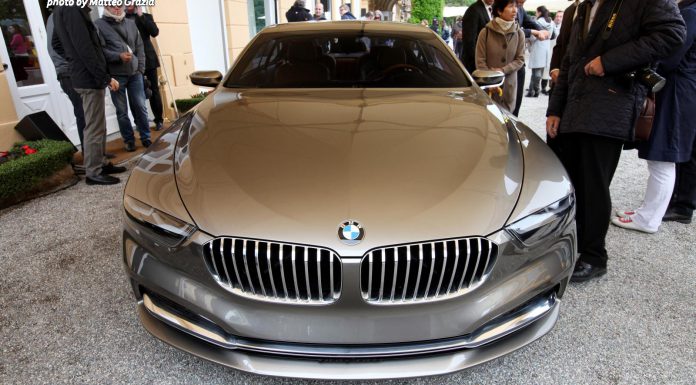 At the upcoming Concorso d'Eleganza Villa d'Este 2015 event held from May 22nd through to the 24th, BMW has confirmed that it will be debuting two brand new concept cars.
Unfortunately, the German marque has failed to release any specific details about its two new concept cars but in the past, BMW has released a number of eye-catching and head-turning concepts at Villa d'Este. As a result, we expect these two new cars to be absolutely no different. Previous concepts from BMW introduced at the event include the Zagato Coupe from 2012, the 2008 M1 Homage and 2013's BMW Gran Lusso Coupe concept.
Interestingly, the event has been hosted by BMW since 1999 alongside the Villa d'Este luxury hotel. This year's event revolves around the motto, 'Seventies Style – The Jet Set is back' and will include a number of vehicle classes dedicated specifically to these theme. One key highlight of Villa d'Este 2015 this year will be a display of five models from the BMW Arts Cars Collection.
Beyond BMW's presence at the show, other highlights will include a Pegaso Z-102 Berlineta Cupula, Maserati 60/61 Birdcage, Panther Six and a Rolls-Royce Phantom IV, one of just 18 ever created.