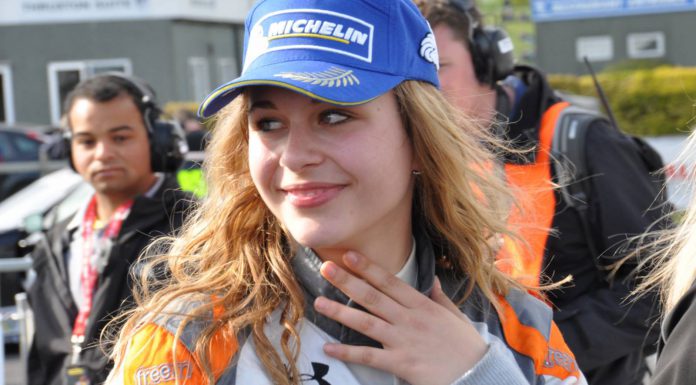 Sophia Floersch sprays a kids' power drink on the podium and chases a boy through the paddock to drench him as any other 14-year-old might. But this German teen is one to watch, fast-tracked with her career path not just targeted but laser-locked-on to be the first woman Formula One World Champion.
In more than 60 years of Formula One Grand Prix there have been just two German World Champions, Michael Schumacher seven times, and Sebastian Vettel four. Both unique. And Sophia Floersch aims to add another dimension.
Munich-based Sophia has her schedule: win the British Ginetta Junior Championship this year, Formula 4 next year, Formula 3 in 2017 and as fast as possible be the first woman to win the Formula One World Championship. Sorted!
And she underlined her determination as she shot to fame this week on Britain's fastest circuit, Thruxton, converting a front row start to a brace of lights-to-flag victories against more than 20 predominantly male rivals – and took the top rookie award to boot. Her previous best was a fifth in the opening round at Brands Hatch.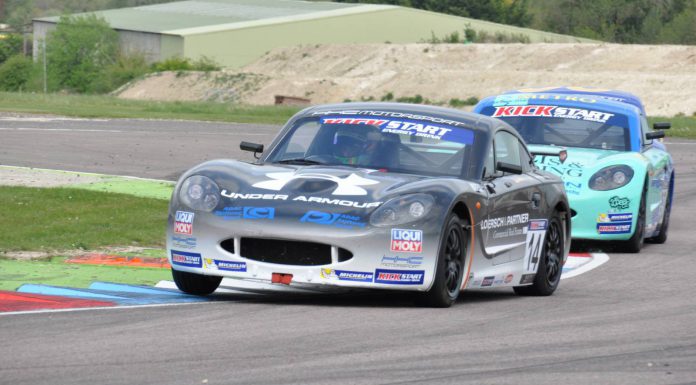 In the space of a couple of hours not just became the championship's first female race winner in more than four-and-a-half years, she repeated the triumph in one of the most talented fields for years. From second on the grid in the first race, Floersch passed pole-man Stuart Middleton off the line and didn't look back.
Dan Zelos turned up the pressure in the closing stages, but Floersch kept her professional-looking car in front for her own and the HHC Motorsport team's first win of the year. Then starting the second race from pole there was only glory, despite some mayhem in the chasing pack.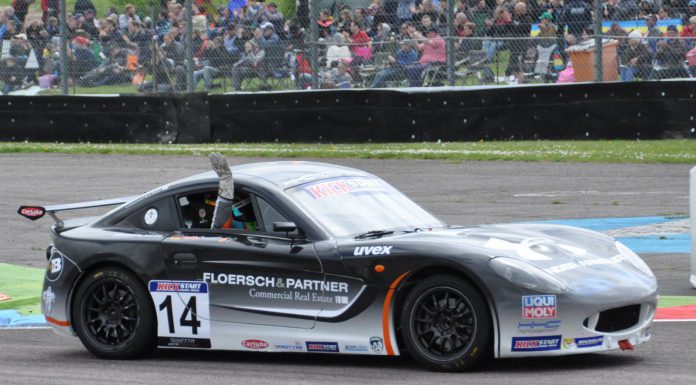 She said, in perfect English: "It's just amazing. The first win was already perfect, but to do it again is just the best feeling ever. I don't have the words to describe it at the moment.
"In the first race it was just the last lap when I had to defend, but in that one Billy Monger was right behind me for many laps. I think he was clever and didn't make a move that could have put us both out, but I had to defend hard."
Racing, and winning, in karts since the age of five, Sophia had to come to Britain on a deliberate career path in motor racing that targets the very, very top! For decades aspiring champions like Ayrton Senna, Damon Hill and more recently Jenson Button and Lewis Hamilton have cut their teeth on the challenges of the superfast Thruxton circuit.
But now nowhere else in the world is there anything like the KICK Start Energy sponsored Ginetta Junior Championship offering drivers as young as 14 a real route to top-level motor racing.
The Ginetta G40 they use is a two-seater sports car with lightweight fibreglass body and 1.8 litre Ford Zetec engine restricted to 100 bhp driving the rear wheels through a six-speed Quaife sequential gearbox. Every car is identical and running on Michelin control tyres.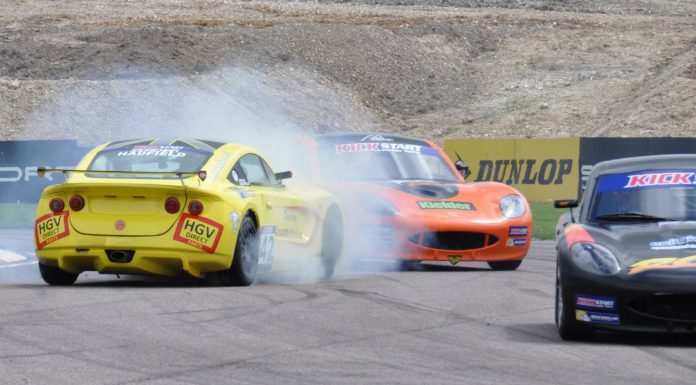 It is a recipe for close racing, the lightweight little sports cars are quick and nimble! Sophia's average lap speed was 145 km/h around Thruxton's challenging curves and corners including two testing chicanes. The debris left by challengers duelling in her wake only served to emphasise Floersch's car control and race craft.
Sophia attends Grammar School Oberhaching in Munich and lists her hobbies as reading and music, but also fitness, ski-ing, wind-surfing and kartsport. Her success at Thruxton has vaulted her up from tenth to fourth in the championship, but with the wins under her belt the 14-year-old admits to only the best for the remainder of the season. She wants nothing less than the title ready to climb the formulae ladder.