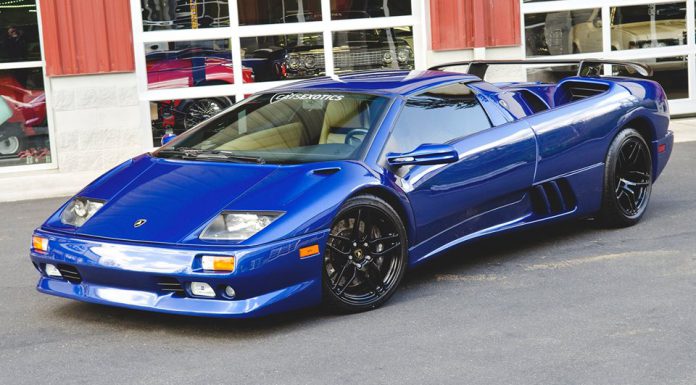 Bright blue Lamborghinis are extremely hard to come by making the following 1999 Lamborghini Diablo Roadster up for sale in the U.S. courtesy of Cats Exotics all the more special.
This Diablo Roadster has actually been adorned with a one-off shade of blue flake metallic and is riding on the gloss black wheels from the Lamborghini Murcielago LP670-4 SV. It also features a carbon fibre rear wing and a custom exhaust system and despite being over 15 years old, has covered just over 15,000 miles.
In case you didn't know, the Lamborghini Diablo Roadster makes use of a V12 engine delivering a total of 499 PS and 428 lb-ft of torque. The powertrain drives all four wheels with limited slip differentials at both the front and rear featuring. When combined with a kerb weight of 1625 kg, the Diablo Roadster might not be all that fast by modern supercar standards but 15 years ago, it was an entirely different story.