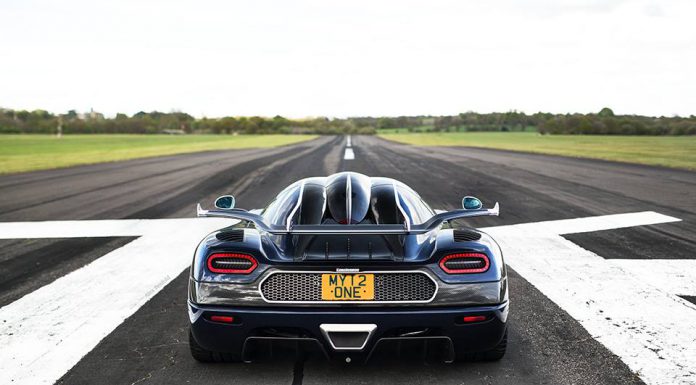 With simply phenomenal performance claims, the Koenigsegg One:1 is unsurprisingly one of the most revered hypercars to be released in recent memory. While many of its claimed performance times and speeds have yet to be verified, the Swedish car's looks and specifications are more than enough to convince the biggest Koenigsegg skeptic.
[youtube]https://www.youtube.com/watch?v=oPa-48tkJ68[/youtube]
As we recently reported, The BHP Project took delivery of a bespoke Koenigsegg One:1 making use of blue carbon fibre across the exterior. Clearly not scared of putting the beast straight to use, the crew headed to the latest Vmax200 event in the U.K. where the One:1 hit a top speed of 362 km/h (225 mph) on the rather bumpy runway.
Of course, Koenigsegg places the One:1's top speed above the 450 km/h mark so 362 km/h is simply a walk in the park for the car. Such insane speeds are achievable thanks to a twin-turbocharged V8 engine delivering 1341 hp and 1371 Nm of torque. As the name implies, the One:1 features a perfect one-to-one power to weight ratio as it tips the scales at 1341 kg.