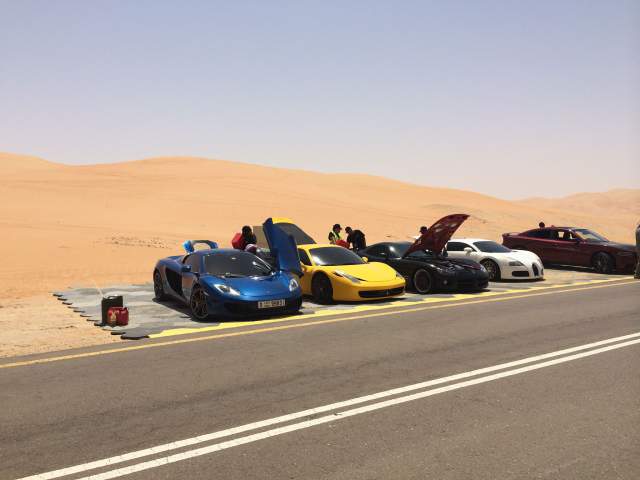 Alongside being the highest grossing film in the Fast and Furious franchise, Furious 7 also played host to some of the world's finest performance cars. When scenes were being filmed in Abu Dhabi, a number of incredible supercars were recruited from PP Performance to be used during filming.
In total, the Furious 7 film crew used twenty different cars courtesy of PP-Performance with three of them, a Dodge Viper, Ferrari 458 Italia and Lamborghini Aventador receiving custom paint jobs for the action flick. The Viper in question was changed from red to black, the 458 Italia went from red to yellow while the Lamborghini Aventador became a matte black beast rather than a gloss black one. Additionally, all the vehicles had their windows heavily tinted so the stunt drivers couldn't be seen during filming.
Other cars lent by PP Performance for Furious 7 included a Mercedes-Benz C63 AMG, Mercedes-Benz SLS AMG Black Series, Mercedes-Benz SLR McLaren and two Bugatti Veyrons among others. Rather amazingly, the white Veyron was the only car not to feature any mechanical modifications.