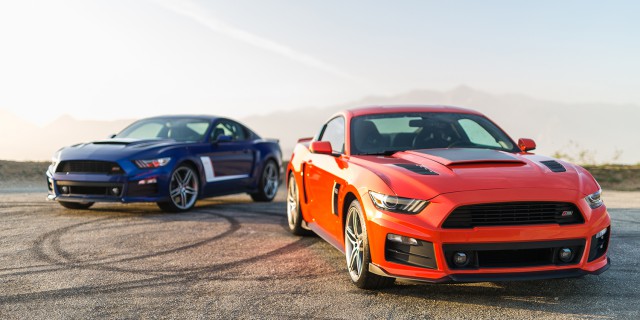 Just after official performance specifications for the 2015 Roush Mustang Stage 3 were released, the firm has just dropped the first video of the car. While it doesn't feature any break-neck driving scenes, it does provide us with our first look at the heavily modified American sports car on the move.
[youtube]https://www.youtube.com/watch?v=MXeEO7S1lD4[/youtube]
At the heart of the Roush Mustang equipped with the Stage 3 performance package is the American muscle car's standard 5.0-litre V8 engine. However, the engine has been joined with a 2.3-litre TVS supercharger from Roush. When combined with a new exhaust system, the latest and greatest Roush pumps out 670 hp and 545 lb-ft of torque.
Alongside the engine and exhaust modifications, the 2015 Roush Mustang Stage 3 has been fitted with single-adjustable coilover suspension but a 3-way adjustable system is also offered. Elsewhere, the Roush Mustang Stage 3 is adorned with an aggressive and bespoke bodykit incorporating new front and rear bumpers and fascias as well as a bonnet featuring a prominent power dome.