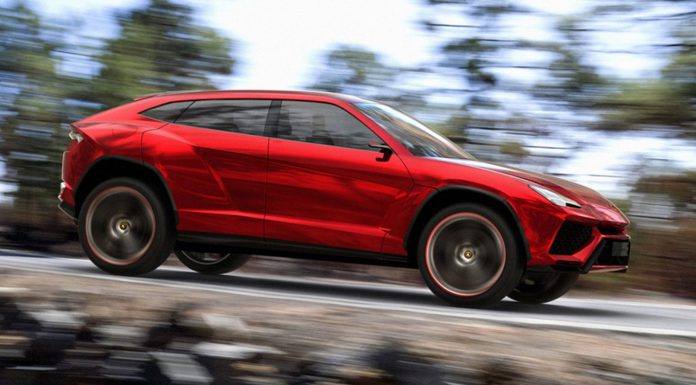 In the upcoming months the VW Group Board will decide about the fate of Lamborghini's SUV project dubbed Urus. According to Lamborghini, VW Group's decision is the final step before the Lamborghini Urus can go into production.
First shown at the Beijing Auto Show in 2012, it could follow in the footsteps of the legendary Lamborghini LM002. Bringing new levels of practicality to the Lamborghini line-up it is anticipated to sell particularly well in Asian and US markets. The Urus uses the same platform as the Audi Q7, VW Touareg, Bentley Bentayga and the Porsche Cayenne.
As indicated by our earlier report, the Italian government is willing to give incentives to Lamborghini in bid to ensure that the Urus is manufactured in the country. This follows reports that the Urus would be manufactured outside of Italy and the incentives include tax breaks of up to 100 million euros.
Further reports indicate that the Lamborghini Urus could become the Italian automaker's first model to utilize forced induction, either by turbocharging or through a plug-in-hybrid system. We will update you as soon as the decision has been made.