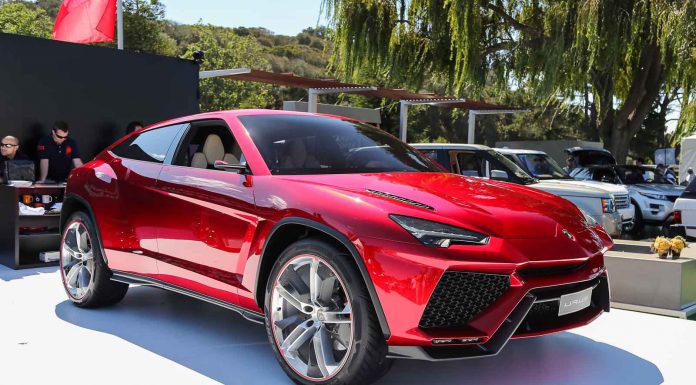 While the Lamborghini Urus SUV remains unconfirmed for production, it has been revealed that the Italian government is willing to provide up to 100 million euros of tax breaks and other incentives for the Urus to be produced in the country. This comes on the back of news that the Urus could be the Italian automaker's first model not actually made in Italy.
It is understood that the incentives could be provided in an effort to construct a new production facility at the Lamborghini headquarters in Sant'Agata, Bolognese. The new facility would also necessitate the hiring of 300 people. Bloomberg says that officials from the Italian government and Lamborghini met on Tuesday to discuss the potential agreement.
If an agreement is reached, it will help the country's manufacturing industry while lowering the unemployment rate which currently sits at 12.5 per cent.
As for the Lamborghini Urus itself, it could become Lamborghini's first model to feature forced induction by way of turbocharging or instead could implement a plug-in hybrid system. If either a turbocharged or plug-in hybrid powertrain were offered for the Lamborghini Urus, it is likely that they would be sourced from inside the Volkswagen Group. For example, a turbocharged engine from Audi could be available while the plug-in hybrid could bare similarities with the system powering the recently revealed Audi Q7 e-tron.