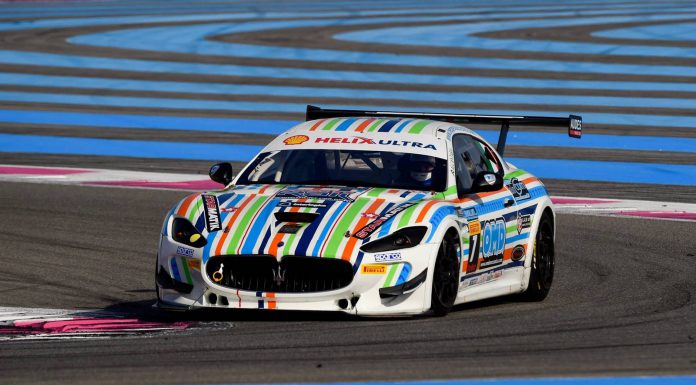 The first round of the 2015 Maserati Trofeo World Series took place at Paul Ricard circuit last weekend with Italian driver Riccardo Ragazzi claiming overall victory in the first two races of the season. Ragazzi was lucky enough to win first place in the podium after Race 1 when his main rival and Frenchman Ange Barde got penalized for exceeding the speed limit during the final deciding lap.
Barde crossed the line first but after serving a 5 seconds penalty he lost the lead to Ragazzi who automatically assumed first place. Third on the podium and for the first time was Adrien De Leener, he drove accurately performing a series of overtaking maneuvers that enabled him to climb from 7th place on the grid to finish in third. Giuseppe Fascicolo finished fourth while Mauro Trentin rounded off the top five.
Speaking about his win, Ragazzi said: "I'm pleased at getting back to winning ways after a few unsuccessful races. I clashed with Monti soon after the start but he came off worse. I later made a mistake and Barde made me pay. I tried to retake top spot as the race came to an end; I was quicker but there were just no gaps to go through. Still, it all turned out okay as my rival picked up a penalty. With the grid spots being inverted, I will line up tenth for tomorrow's Race 2. I will also be carrying extra weight but will be giving it my best shot".
Race 2 kicked off on Sunday where the new rules for the season were implemented. The grid was inverted for the top 10 finishers of Race 1, they also gained some weight in their cars. Ragazzi gained 50 Kg, Barde gained 30 Kg while De Leener gained 10 Kg. With the new rules in place, Romain Monti emerged on top after the race, leading Ragazzi in second and Stephane Panepinto in third who marked his first time on the podium.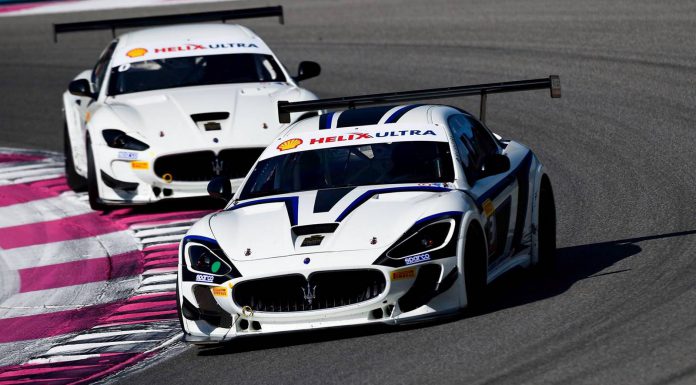 Monti had started from second during Race 1 but his efforts to keep up with Ragazzi were cut short after the two drivers made contact. Monti ended up finishing in eighth place. Race 2 also had an incident that brought out the safety car for two laps after contact between Emanuele Smurra, Richard Denny and Barrie Baxter. Race 1 podium winner Ange Barde finished in fourth after starting from ninth.
Ragazzi was crowned the overall winner from this round due to his win from Race 1, he also leads the drivers' standings.
Monti said: "It was a great race, the safety car came on at the start but I couldn't work out why. I tried to do my best at the restart and found myself in top spot after overtaking my rivals. This is my second win in the Maserati Trofeo and I would like to pick up a few more. I will be back in this series for sure."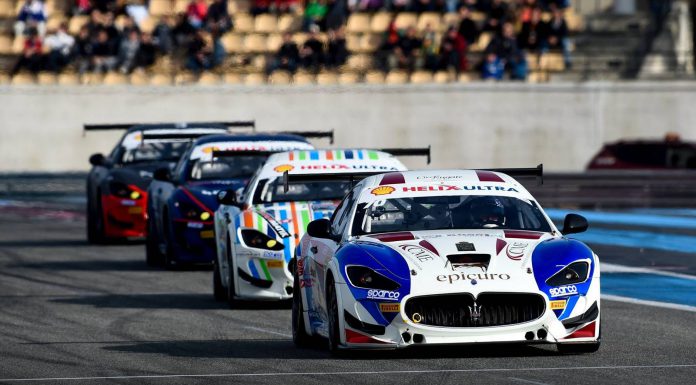 Round 2 of the Maserati Trofeo World Series will head over to the Red Bull Ring in Austria on May 24.