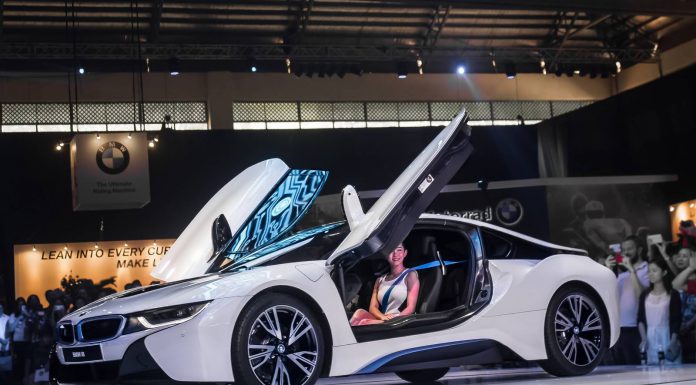 BMW fans in Malaysia are getting a double treat with the BMW i8 officially launched as the extremely rare BMW 328 Homage debuts in Malaysia's BMW World event.
The BMW i8 plug-in hybrid sports car is priced from 1,188,800 MYR on the road without insurance, inclusive of government service tax. The price also includes the BMW i Wallbox Pure charging station without installation charges, which should be somewhere in the hundreds depending on the location. Extra Wallboxes will cost about 10k MYR.
The 2015 model year BMW i8 has a 7.1 kWh lithium-ion battery pack delivering an all-electric range of 37 km (23 miles) but with the combination of 1.5 litre petrol engine and electric drive it can rocket from 0–100 km/h (0 to 60 mph) in 4.4 seconds with a top speed of 256 km/h (159 mph).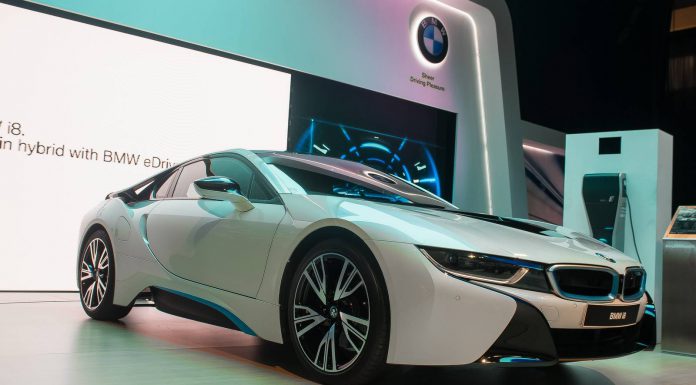 As with most BMWs, warranty is two years/unlimited mileage, and you also get three years/60,000 km BSRI free service and repair. The i8's battery has an eight-year/100,000 km mileage, whichever comes first.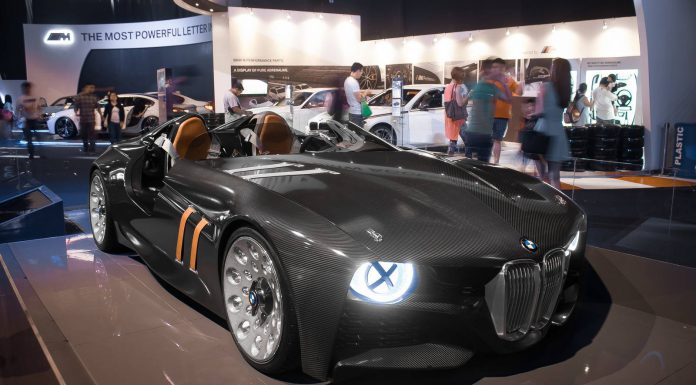 The 328 Homage with carbon fibre reinforced plastic body was built as a tribute to celebrate the 75th anniversary of the BMW 328 Touring Coupe's record from the 1930s for the highest average speed on the Mille Miglia.
Fine leather, matt and high-gloss black polished aluminum as well as the CFRP interior visualize in the BMW 328 Homage the pure and functional roadster character of the sports car of that day. Inside the vehicle there are also numerous details derived from motor racing, offering a hint of the BMW 328's most successful motor sports career.