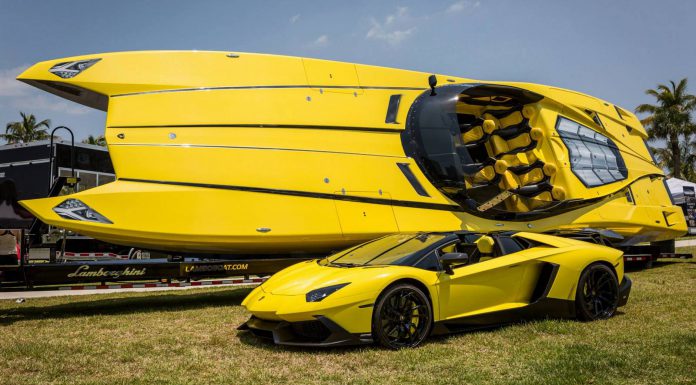 Showcasing dazzling models of all varieties, Festivals of Speed Miami thrilled crowds with hundreds of exotic cars, motorcycles, yachts and luxury brands in the exquisite setting of Museum Park.
Miami followed Orlando at the Ritz-Carlton, Amelia Island's Concours event, and St. Petersburg's Grand Prix to complete the Festivals of Speed Florida season with a luxurious spread on the lawns and alongside at Biscayne Bay, with the finest culinary offerings, VIP cafes, smooth jazz, rare wine & spirit tastings, cigar lounge, fashion shows and more.
Show brands included Breitling, Opus One, Rolex, Tag Heuer, Hublot, and countless others while the four-wheeled show-stoppers included Pagani, Bugatti, Ferrari, Lamborghini, Rolls-Royce, Bentley, Porsche and many more.
Some cars were for sale but while the biggest price tag was for just under $5 million on the 122-foot Oceanfast yacht moored nearby, the most stunning watercraft was the striking yellow and black Lamborghini Aventador-themed MTI 53-foot offshore catamaran with the Aventador twin parked alongside. The 2,700 hp cat has the same colours, materials and design elements as the car for a really powerful combination.
The only other vehicle to challenge in the crowd-pulling stakes was the Pagani Huayra with Mercedes-Benz AMG twin-turbo V12 that pumps out 720 horsepower with 1,000 Nm torque on tap. Brought to the event by Pagani Miami, the Huayra show car was a smash hit, especially with children allowed to sit in it!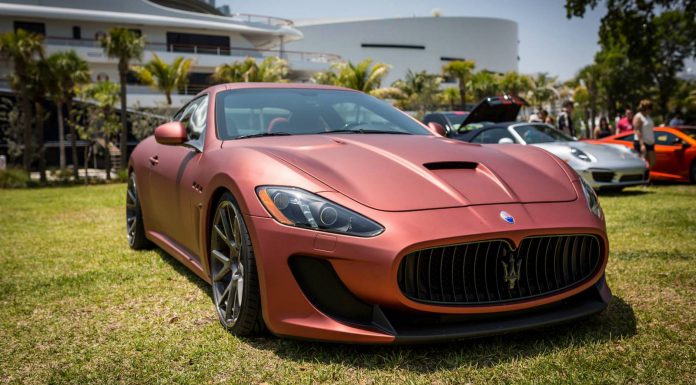 Several Rolls-Royce models were on the lawns, from the new Ghost to the Phantom Coupe and Drophead Coupe, plus a Phantom fitted with complete Mansory body kit tagged the Conquistador. Hand-made in Switzerland, it featured huge 26-inch wheels by Giovanna.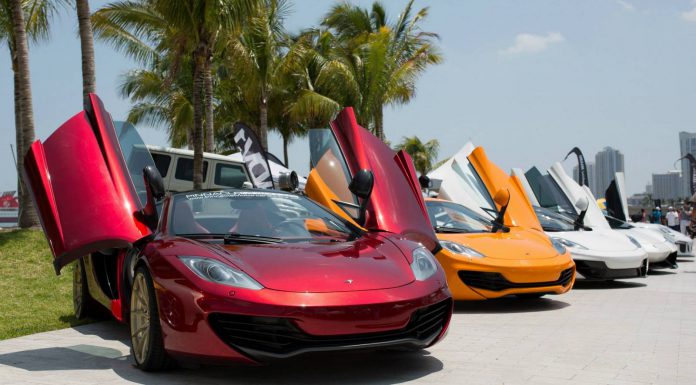 But for a palette of colour and dynamic flair, the line-up of McLarens certainly took some beating. The stunning luxury and supercar content continued with a number of Porsches on display, including the sell-out Porsche 918 Spyder, plus several Audi R8s in V10 spec and Spyder trim. And naturally complementing the sleek machines were some pretty girls!
BMW M cars were plentiful, with a number of late-model M3 and M4 models on display, as well as an i8 and a number of M6s.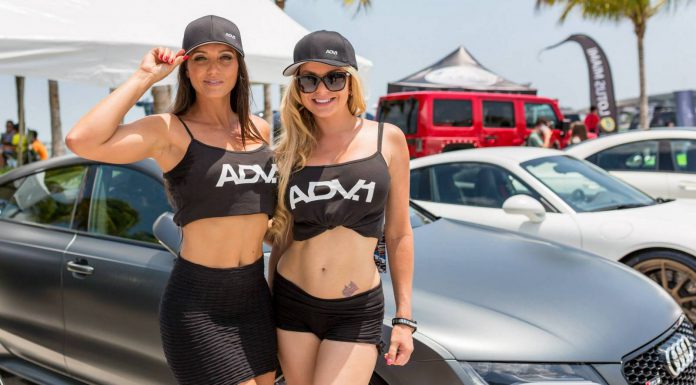 Rounding out the luxury brands were an array of vehicles from Maserati, Bentley and Mercedes-Benz. Festivals of Speed only operates at properties offering the finest accommodations and services, hence the current venues including the Ritz-Carlton Orlando, Grande Lakes, The Epic Hotel in Miami, the Omni Amelia Island Plantation and the Renaissance Vinoy Hotel.