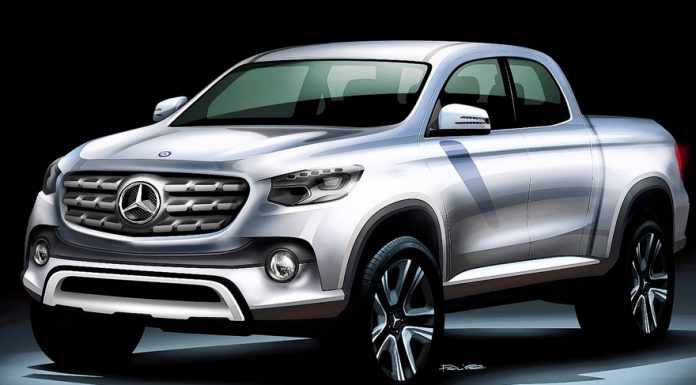 According to new reports, the recently announced Mercedes-Benz pickup due to arrive before 2020 could be dubbed the GLT.
Car Magazine suggests that the GLT name has already been selected for the production car in favour of the Project Andrew codename currently employed by the luxurious pickup. Whatever the name may be, it is believed that the Mercedes-Benz GLT will be produced in collaboration with Nissan thanks to Daimler's association with Renault-Nissan.
Powering the GLT are pinned to be a range of four and six-cylinder engines available in both petrol and diesel driven guises. Elsewhere, all-wheel drive will be optional as will a seven-speed automatic 'box. As standard, entry-level GLT models are expected to be offered with a six-speed manual transmission.
Discussing the potential different drivetrains with Car Magazine, the chief of Daimler's commercial vehicle division Volker Mornhinweg said "Modern pick-ups are becoming increasingly car-like. We shall take account of this trend by offering a wide choice of drivetrains as well as three different equipment levels provisionally labelled workhorse, dual use and leisure and family. Marketing expects dual-use to be the undisputed best-seller with the base and premium packs splitting the remaining 50%."
Mercedes-Benz claims that the midsize pickup segment is in the midst of a worldwide transition and the firm believes it will be the first premium automaker to respond to the increasing demand for pickups with car-like specifications.
[Via Car Magazine]