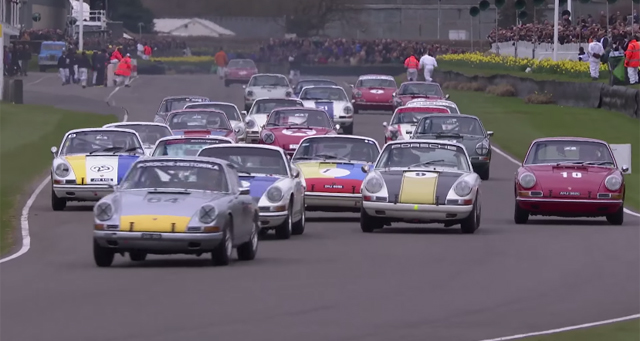 At the recently held 73rd Goodwood Members Meeting held at the famous Goodwood racetrack in the U.K, a selection of the world's greatest classic performance cars were in attendance with a number of well-known drivers also hitting the track. One of those was none other than Chris Harris and the first part in a two part series showing him competing at the members meeting has been released.
[youtube]https://www.youtube.com/watch?v=n1SLQsUVb48[/youtube]
In the following clip, Harris talks us through a selection of the incredible cars which could be found in the paddock before heading out onto track behind the wheel of a classic 1965 Porsche 911 in a 911 dedicated race. The resulting imagery perfectly captures the thrilling driving experience offered by early Porsche 911 generations as the sports car's slide around the fast corners at Goodwood in tandem and just feet away from each other.