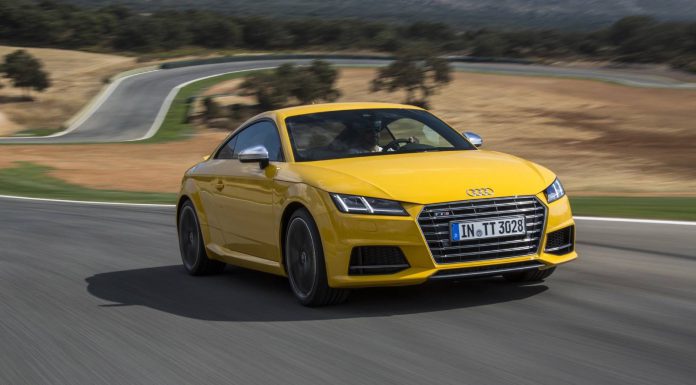 According to fresh reports, the latest-generation Audi TT RS will easily be the most powerful ever with power apparently pinned to sit above the 400 hp mark.
As such, the new Audi TT RS will be comfortably more powerful than the 367 hp 2015 Audi RS3 Sportback as well as the previous range-topping TT RS Plus which pumped out 355 hp. Thanks to this additional power, it is reported that the new TT RS will rocket to 100 km/h in around 4 seconds flat compared to the 4.3 seconds required by the new RS3 Sportback.
To achieve the additional power, it is likely that the German marque would fit the RS3's engine into the new TT RS but install a larger turbocharger as the RS3's is currently operating at its limit. Due to the larger turbo, the TT RS's peak torque will arrive slightly later in the rev range than the RS3 and this will inevitably provide a different driving experience.
Alongside a potential sprint to 100 km/h in four seconds, the new TT RS is pinned to max out at an electronically limited 280 km/h.
[Via Motoring]