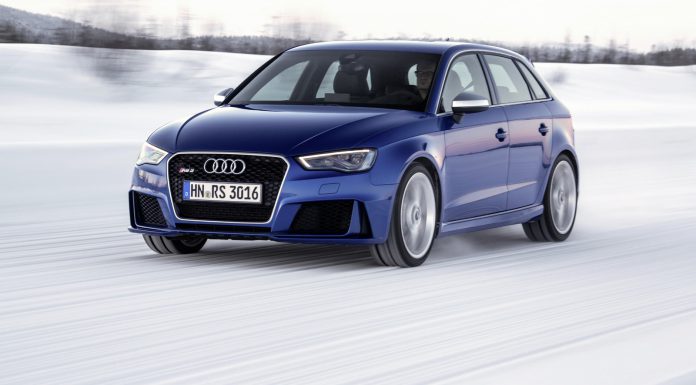 It has emerged that now uprated 'Plus' variant of the 2015 Audi RS3 Sportback will be introduced.
The news was confirmed by the manager for technical development at Quattro GmbH Stefen Reil while recently speaking with Top Gear at the launch of the RS3 Plus.
When asked about the possibility of an RS3 Plus, Reil said "We are at the limit of the size of the turbocharger. We have durability limits and our warranties to consider, which we learn from summer and winter testing."
As it stands, the Audi RS3 Sportback delivers more power than the Mercedes-Benz A45 AMG. However, when the facelifted A-Class range launches, power is expected to be bumped from 355 hp to 375 hp therefore exceeding the 367 hp of the RS3 Sportback. However, Reil indicated that it is unlikely the German automaker will chase Mercedes-Benz with a Plus version delivering in excess of 375 hp.
"We could put in a bigger turbo [to match the A45 AMG but that would require a lot of engineering," Reil said with all signs pointing towards the fact that Audi is prepared to conduct such engineering for a special RS3 variant.
[Via Top Gear]