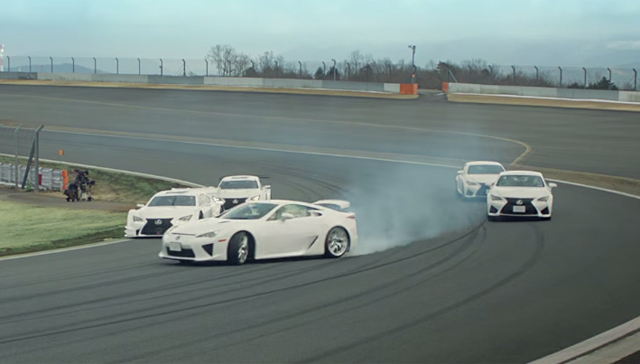 A new promotional video for the 'F' range of high-performance vehicles from Lexus has been released. The clip showcases the firm's most potent ever models drifting and speeding around the famous Fuji Speedway in Japan.
[youtube]https://www.youtube.com/watch?v=lVsQAvrPBIU[/youtube]
The video includes a white Lexus LFA leading the pack and getting very sideways around many of the corners as well as two white RC Fs and two RC-F GT500 racing cars. The resulting clip is truly a piece of automotive art and definitely worth three minutes of your time.